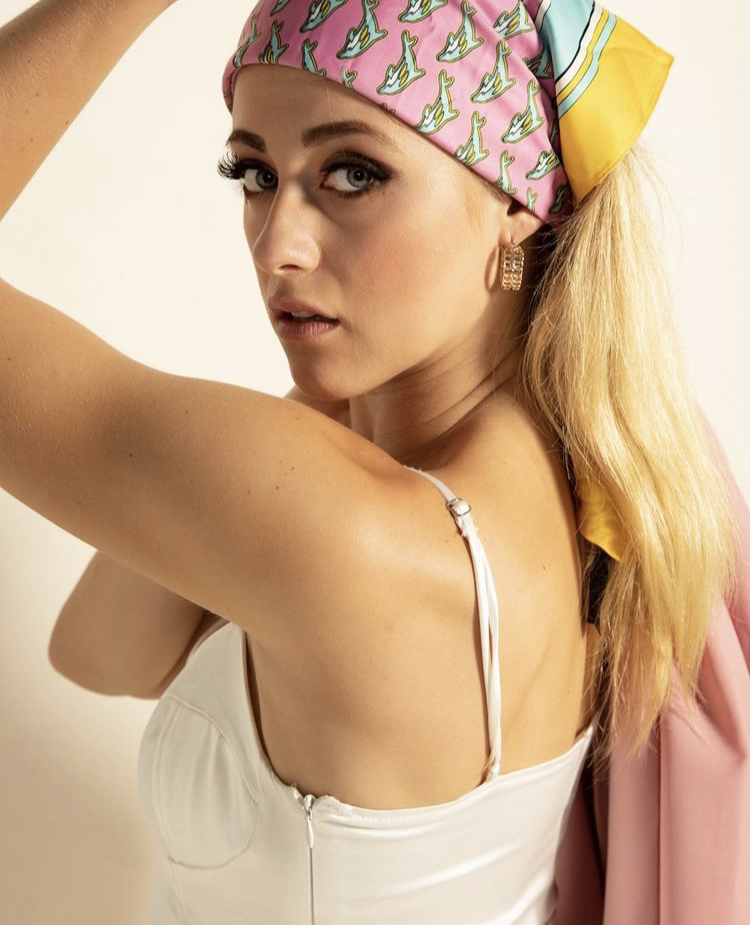 19 Easy Ways To Improve Your Dance Career Outside Of Class
How To Improve Your Dance Career – We cannot dance 24 hours a day. I know, I know, shocking news. Luckily there are so many ways to improve your dance career outside of class that we should spend time on, so if you don't feel like training today but you still want to work towards your dream, check out the list below!
1. Update your reel
I can make an entire blog post about each and every bullet on this list, but let's keep it short and sweet for today. When you submit for dance jobs online or someone is interested in booking you, they often ask for "your reel". If you're like "uhmm wtf is a reel", there are two types!
Dance reel: A dance reel is a 1-1.5 minute video of clips of you dancing different styles and all the different sides of you as a dancer. It's kinda like how a movie trailer should give you an idea of what the movie is about. A dance reel should show who you are as a dancer, your skillsets and your personality! It could be 10 seconds of a hip hop choreography, 10 seconds of contemporary, 10 seconds of heels etc. etc. Make sure that you're in the center of the video, noone got the time to try and find you.
If you don't have videos – don't worry! Just start collecting the ones you have in a little folder on your computer and keep adding to it!
Show reel: A show reel is an about 1.5-2 min video of (you guessed it) your shows. It shows clips from TV shows, live shows, music videos, commercials, movies etc. you've been in, so people can see what kind of jobs you've booked. I attached mine below that I updated during the pandemic in 2020.
I'm gonna make an entire post on do's and don'ts on these reels.
Read "HOW TO GET AN AMERICAN ARTIST VISA FOR FOREIGNERS" HERE
2. Update your resumé
I'm not talking about your 7/11 job in 2005 and a retail store. A dance resumé is funny enough a resumé that shows your dance experience. Once you're profeshhh you'll divide the resumé into categories like "commercials", "TV shows", "Movies" and "Music Videos", but don't worry if you haven't booked 98 world tours yet!
The studios and styles you've trained at and in, the concept videos you've been in, training programs you've done, competitions you've won or participated in – put it all on there! That's especially important when you apply for an agency. They obviously know that you're applying because you want to book jobs, so don't be embarrassed or scared that what you bring to the table isn't good enough.
Make sure that the top of your resumé has your full name, height, hair- and eye color, if you don't have an agency I would definitely put my e-mail (but not my phone number).
READ: HOW TO GET SIGNED TO A DANCE AGENCY HERE
3. Update or take headshots
Headshots are so insanely important. More important than a reel, I would say. So many jobs are booked of your headshots, which are photos of your beautiful face. There's also bodyshots – photos that show your entire body. I'll attach mine below.
I used Lindsay Rosenberg here in LA, she's phenomenal! Check her out right here
Can't afford it? Fck it, take your own temporary headshots! I'd go to the page I linked for inspiration.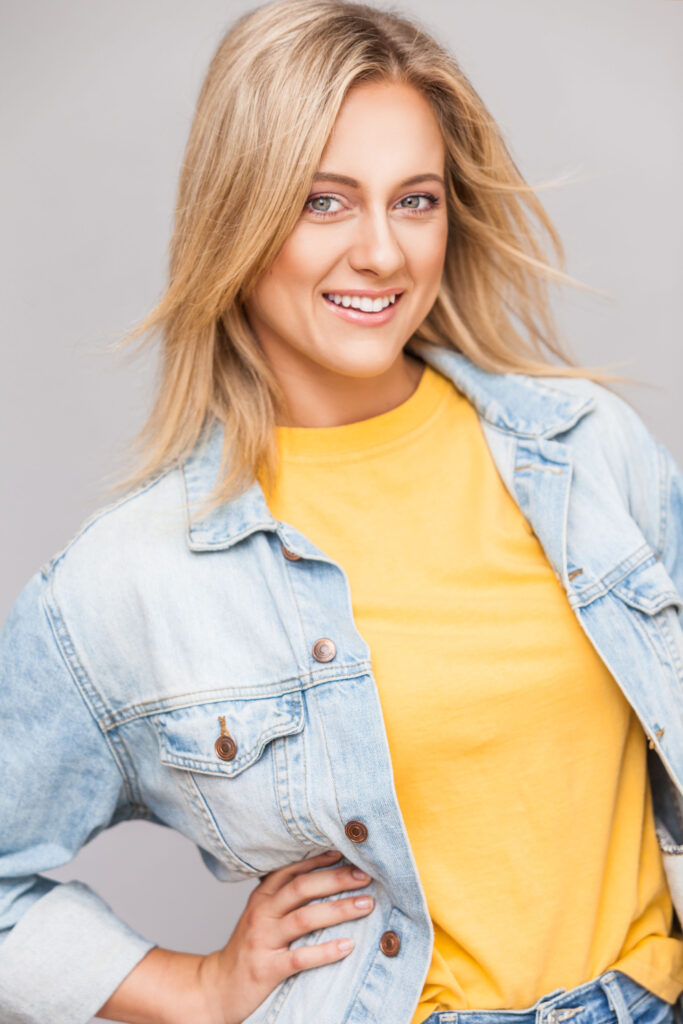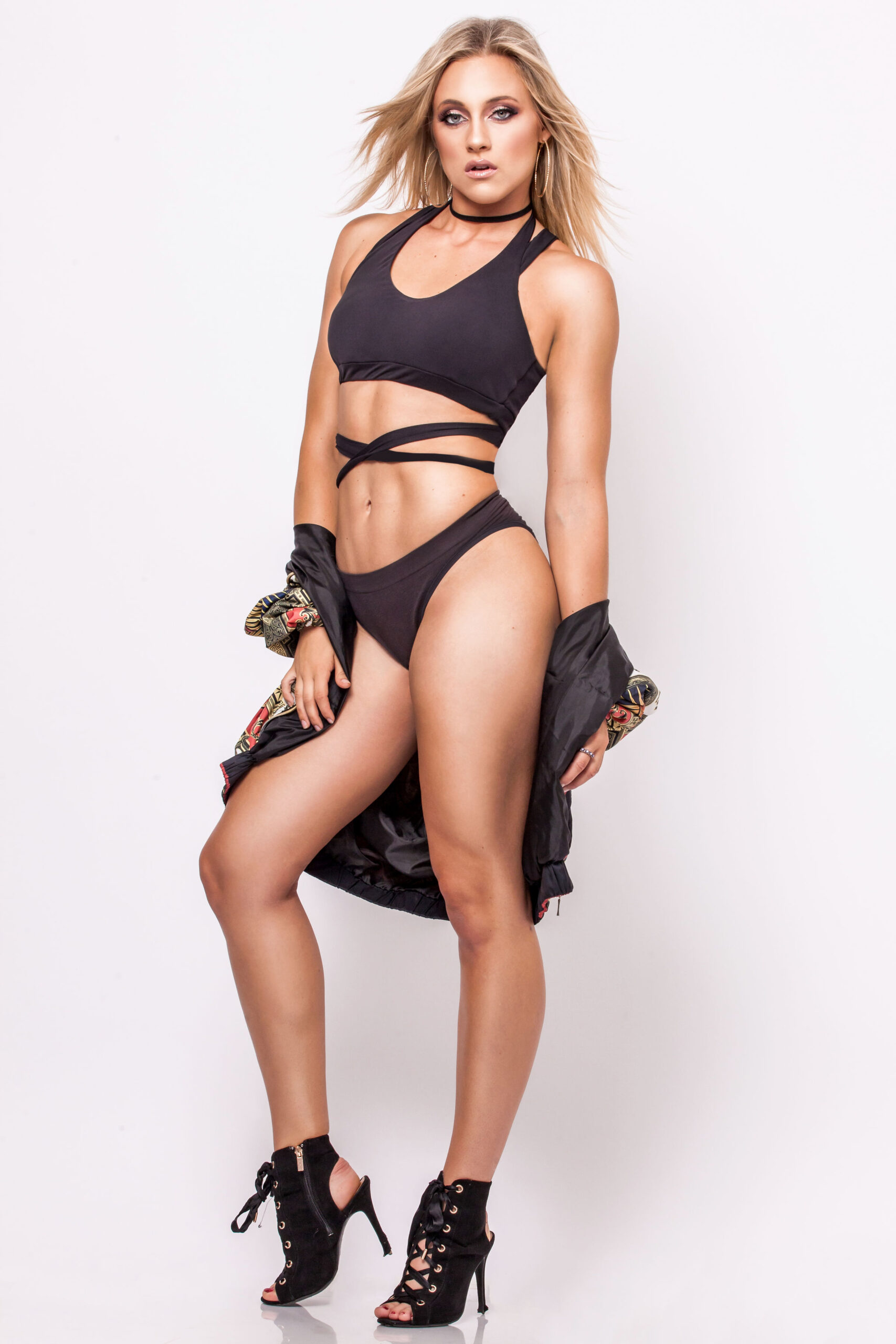 Personality shots – When they let you submit more photos, have some other ready!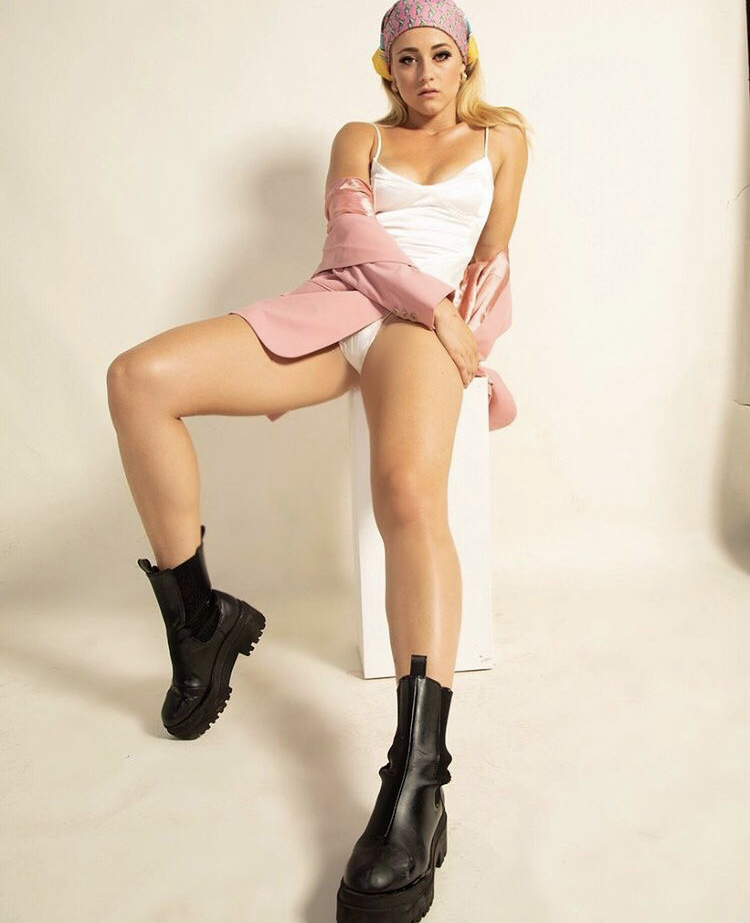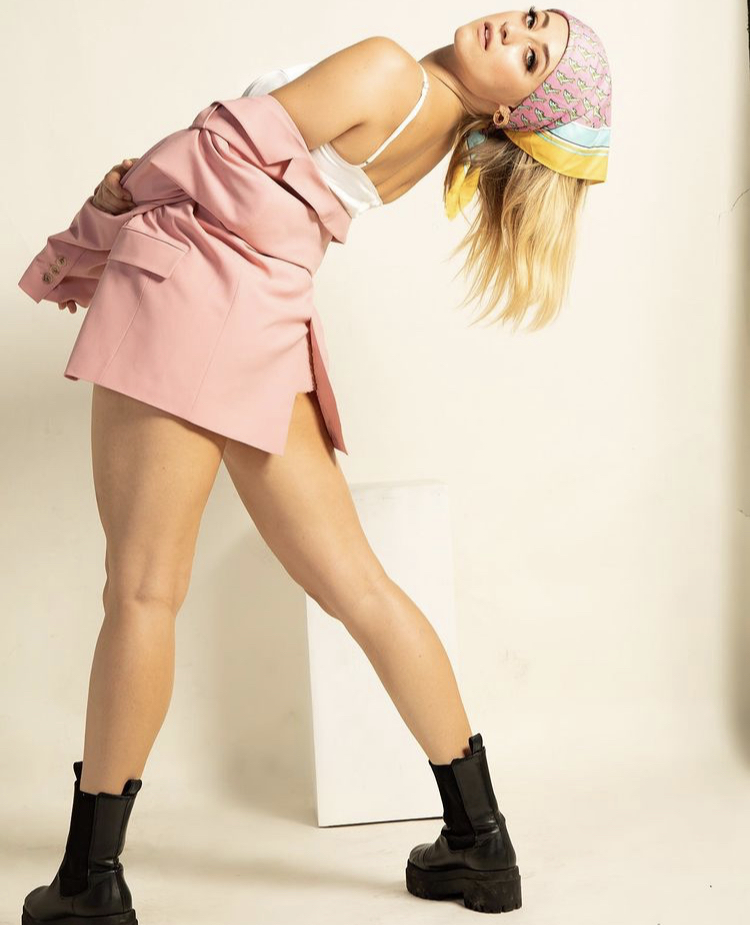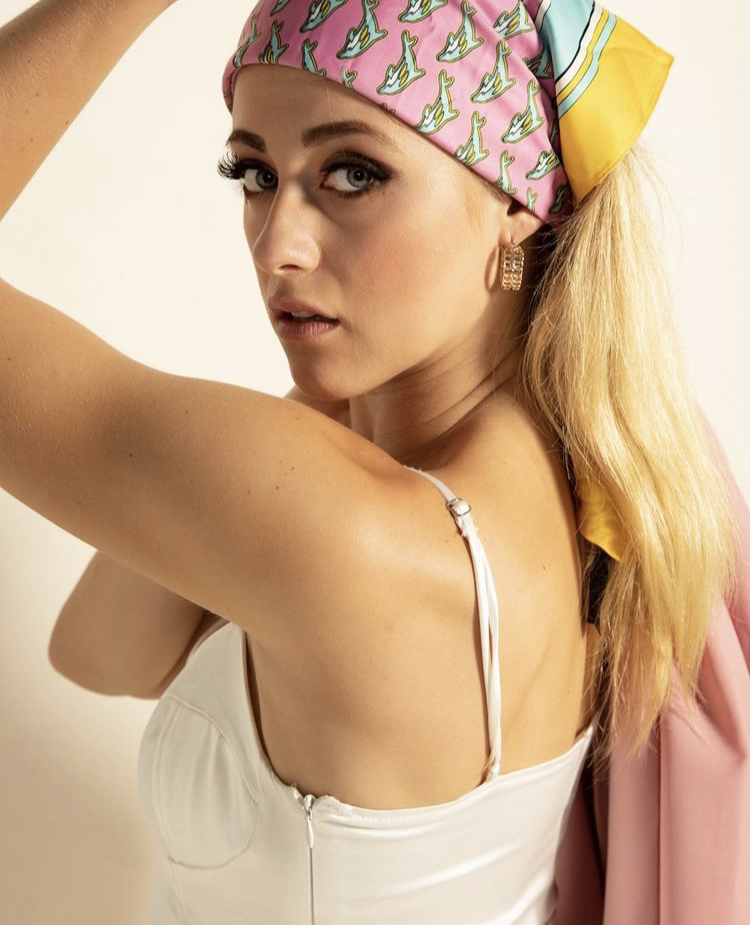 4. Stretch and strengthening
Working on your fitness like Fergie-Ferg can be soooo boring or it can be SO. FUN! We're pretty spoiled that we usually get our excercise through the most fun thing ever – dance – but there are so many amazing ways to move your body away from the dance studio.
Any sport you played growing up like soccer, basketball – I recently started playing handball again in LA every Sunday morning for 2 hours, which is the MOST fun!
5. Look at the casting sites
If you're in LA, there are tons of them. If you're not in LA, I can't tell you what's around you. Google is your friend! If you're in Europe, why not signing up for casting sites in London?
Facebook has LOTS of groups along the lines of "dancers in [insert your country or city]" or "Europe castings". If I were you, I'd become a member of the acting sites too, because honestly ALL experience in entertainment is good experience.
6. Write down your goals
That's always my best excuse to buy a new cute notebook.
Again, I could make an entire blog post only about this bullet, but sitting down and writing down who you want to work with, how you want to train, what you enjoy about the industry, what makes you happy and what really doesn't can help you gain so much clarity.
For instance: I LOVE assisting the choreographer I am working with and love love love being on set teaching the actors on the TV show Call Me Kat how to dance. I don't enjoy creating TikTok dances and that whole trend – I respect the crap out of it because WOW there's so much work that comes into it. But it's not for me. I'll post dance videos from class, that's it!
7. Improve your dance career – Make a vision board
I love vision boards, mainly because it forces you to sit down and use both your hands at the same time and concentrate about the board. If you haven't made one ever I suggest Googling it (or do you want me to make a post about this one too?), but basically you take your list of goals and turn it into a little collage with photos you find in magazines, words that allign with you and glue on the board.
It's something that should inspire you and motivate you when you look at it.
8. Watch movies, read, listen to music
Does that really improve my dance career ? Yes, it really does. Educating yourself on any sort of art and entertainment (old AND new) give you more understanding about the different eras, styles and cultures.
And what's not inspiring and motivating about watching LaLaLand, Step Up, Honey, Chicago, Cats, Burlesque, Camp Rock and In The Heights?
Netflix has a TON of documentaries about BTS on artists like Beyoncé, Demi Lovato, Lady Gaga, Ariana Grande etc.
Going to the theater applies here too! I watched Hamilton in LA not too long ago and felt inspired for W E E K S.
LOVE NOTES TO LA FEATURED ON "DANCE TIPS DAILY" PODCAST! LISTEN HERE
9. YouTube the sh*t out of the industry.
Interviews of your favorite actors, dancers, chroeographers, directors, production companies, agents… you name it. BTS on your favorite movies, audition videos from your favorite Broadway productions – there is so much great and free information out there.
Dude there are soo many, I suggest finding your favorite artist, figuring out who choreographs and dances for them and look these people up! 🙂
10. Work on your social media game and improve your dance career
I think the conclusion now is that Social Media is here to stay. Is it important for a dancer though? Yes, it is.
If you think it's draining I suggest trying out different platforms and ways to do it so it's fun and/or makes sense to you. Tik Tok is not for me, but I'm having a ton of fun interacting and posting on Instagram.
Set up a day with a close dance-friend or just someone else you don't feel selfconscious around and take a bunch of cool photos! Make choreography and film it! If you batch content (create a bunch in one day) you'll have things to post for weeks!
Casting directors, choreographers, directors and agents look at social media platforms SO much in the casting process, but don't freak out. It doesn't matter if you have 9 million followers, what matters is that your social media represents you and shows who you are and what you can do.
READ: SCARED OF POSTING ON SOCIAL MEDIA? HERE
11. Make a physio appointment for that injury you've tried to ignore to death for so long
… or YouTube where it hurts. If you can't afford it or you're scared of doctors, again: YouTube exercises is your friend.
12. Improve your dance career – Research your idols
Stalk the agency pages and the dancers/choreographers/creative directors they represented. Believe it or not, we all started from scratch.
13. Mute/unfollow
Today is the day! If it's a friend of yours that makes you feel bad – mute her/him/them. They won't know when you do it. If it's someone that triggers imposter syndrome or an eating disorter or always makes you feel uncomfortable for any reason – unfollow.
You don't have to have a specific reason. "it doesn't feel right" is a reason.
READ 10 TIPS FOR DANCERS WANTING TO BUILT A BETTER SOCIAL MEDIA PRESENCE HERE
14. Clean your space
I mean your room, your desk, your closet, your makeup brushes, your dirty sneakers, your computer and your e-mails. Respond to people you haven't replied to yet. Open the windows. Breathe.
15. Upgrade your wardrobe
Fix the holes in your clothes, clean your sneakers (I cannot say it enough), wash your dance bag, buy a new hairtie instead of using that one that ripped and you somehow managed to knot together. DIY those T-shirts you don't use anymore or make that long hoodie into a cute croptop.
If you're auditioning frequently I would definitely recommend taking some time to put fun audition outfits together. You know what they say: "Stay ready so you don't have to get ready". This will save you so much stress and time once you get that e-mail about an audition in a few hours.
16. Pinterest new, fun recepies.
Uhm ever heard of protein balls?
Yuuuummy. Healthy doesn't have to suck.
Figure out how to make that Starbucks feta wrap at home – it's a game changer, I swear.
17. How to improve your dance career – Go live your life.
It's probably one of the most important things. One of the most important conversations I've ever had with a choreographer was about this. I said that I felt I trained and trained and trained but didn't get better and felt stuck, and he asked "well, what do you do outside of dance?". "What do you mean?" I said.
Dance is about expressing being human, but how are you gonna do that if you're just a dance robot? How will you express heart break if you've never had one because you don't "have time" to date. How will you express joy and community and feelings and emotions if you only go to class and go home and sleep.
Living your life, building your story and connecting with people is vital to yes, your dance career, but most importantly to your life. And your life matters so much more than your dance career, even when it doesn't feel like it.
READ" "HOW TO MEET NEW PEOPLE IN A NEW CITY" HERE
18. Learn how to do your makeup
I'm definetely not walking-the-walk one this one so this is 9000 % a note to myself again. The only good thing about the covid masks was that noone could tell how terrible I am at doing my own makeup, but it's such a great and fun skill to have!
AND YouTube has so many free videos on all of these things from how to master the eyeliner wing to contouring and a smokey eye.
And hey, you can take some cute pics when you're done! Win-win!
19. Rest, rest, rest
Doing all these things doesn't count as resting, FYI. Rest is sleep, hanging out with your friend, taking a nap, a beach day, talking to your family or watch movies in bed all day.
READ THE LIST OF MY FAVORITE NON-DANCE THINGS TO DO IN LOS ANGELES HERE
Take care of yourself and your little heart. This is a marathon, not a sprint.
xoxo
FB Group "Love Notes To LA- BLOG "