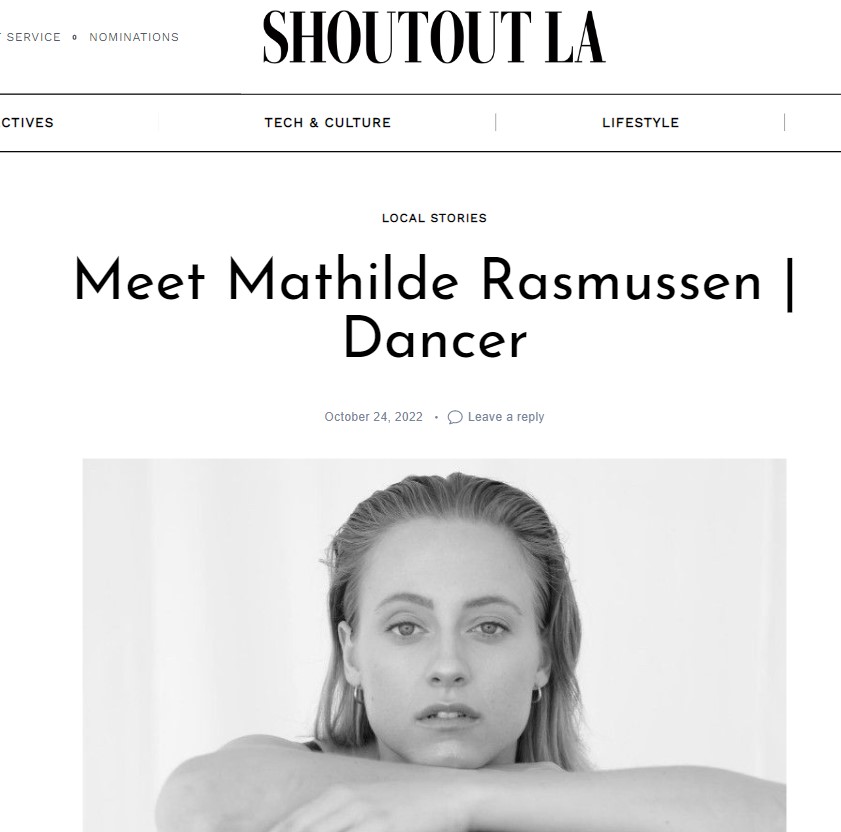 "Be Who You Needed When You Were Younger" – Featured in Shout Out LA magazine!
Shout Out LA – One thing about me. I will yell "Be who you needed when you were younger" from every single rooftop I will step on to.
Here's an interview I did with Shout Out LA magazine last month about why I started my blog, my online program, moving to America from Europe and my all time favorite things to do in LA!
Read it right here if you'd like!
Maybe you'll also like "American Artist Visa for dancers – A How To Guide", read it here !
xxx
Matilda
IG @mathilde.veje
TikTok @matilda.veje