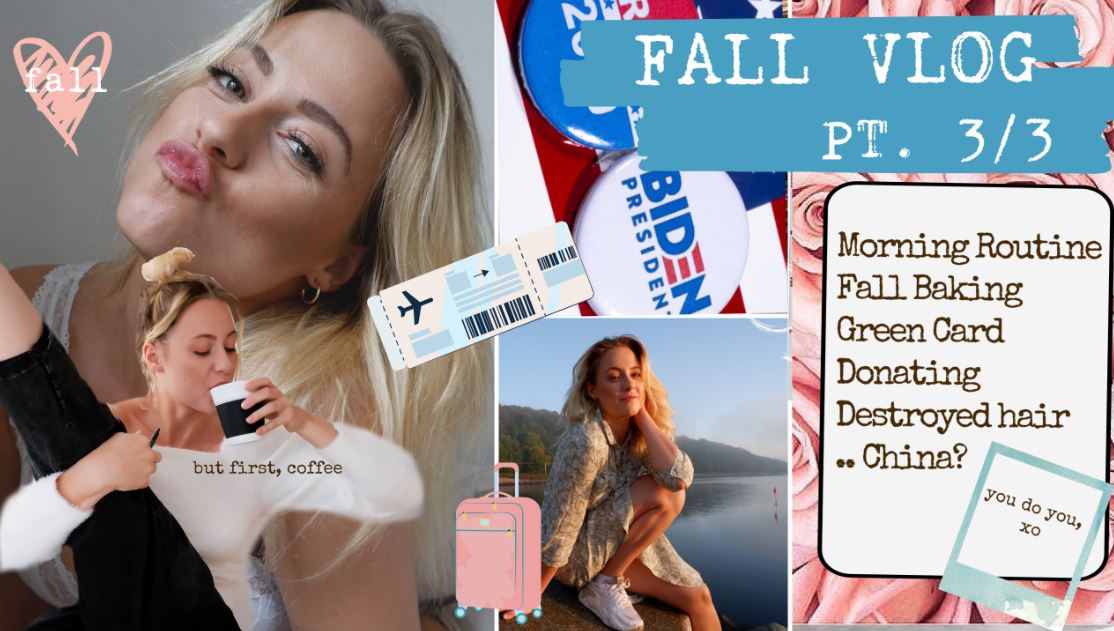 Fall Vlog! Award Show, Moving, Drunk calls…
Award show, rehearsals, moving, teaching, Germany trip, acting classes and most importantly: simultaneously trying to figure out my life in these tough times.
Sending love to everyone feeling stressed or down, whether it's because of the election, the pandemic or just 2020 as a whole. It's a lot, I know.
But we got this.
I filmed 3 vlogs in October and I hope they can spark a little joy!
Fall vlog, episode 1:
Fall vlog, episode 2:
Fall vlog, episode 3:
Read "37 things you didn't know about me" here!
If you liked the videos, I would L-O-V-E if you subscribed to my YouTube-channel! Will update more soon!
Is there anything you'd like me to film or write about? Let me know!
You can also always always always hit my DM's on Instagram or come hang out in the Facebook Group! See you there!
xoxo