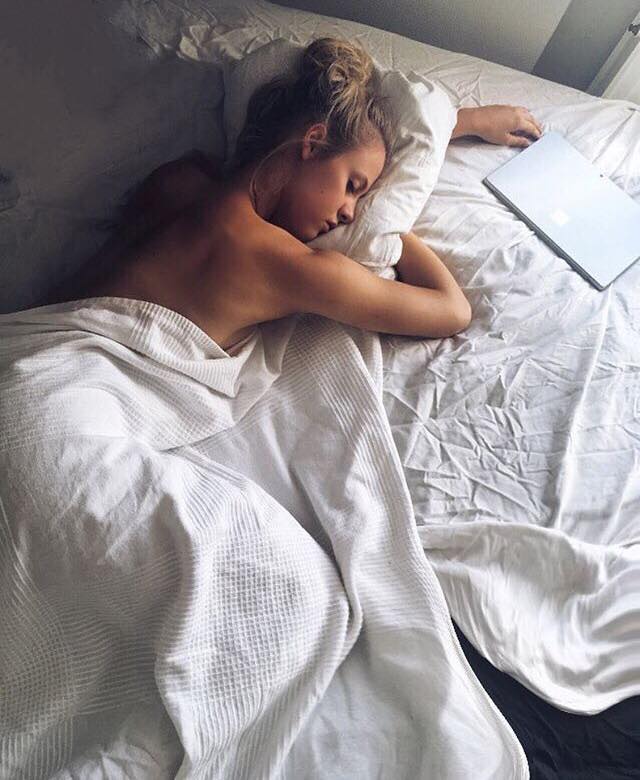 Homesick? 8 Tips When Feeling Down!
Homesick? What? Los Angeles is the coolest city with so many opportunities, areas to explore, concerts to go to, beaches to lay at… and the sun is shining all year! So many things to be grateful for! That's exactly why I was a little embarresed when I started feeling homesick. You're 24, come on!
The truth is – no matter where you are in life, no matter where you travel to, move to, no matter your career, social status, if you're single or in a relationship, it's normal to get homesick.
Since it's a part of my current job description to live abroad, I slowly learned how to deal with the feeling of missing where I am coming from.
Here are some of my tips, please feel free to share yours!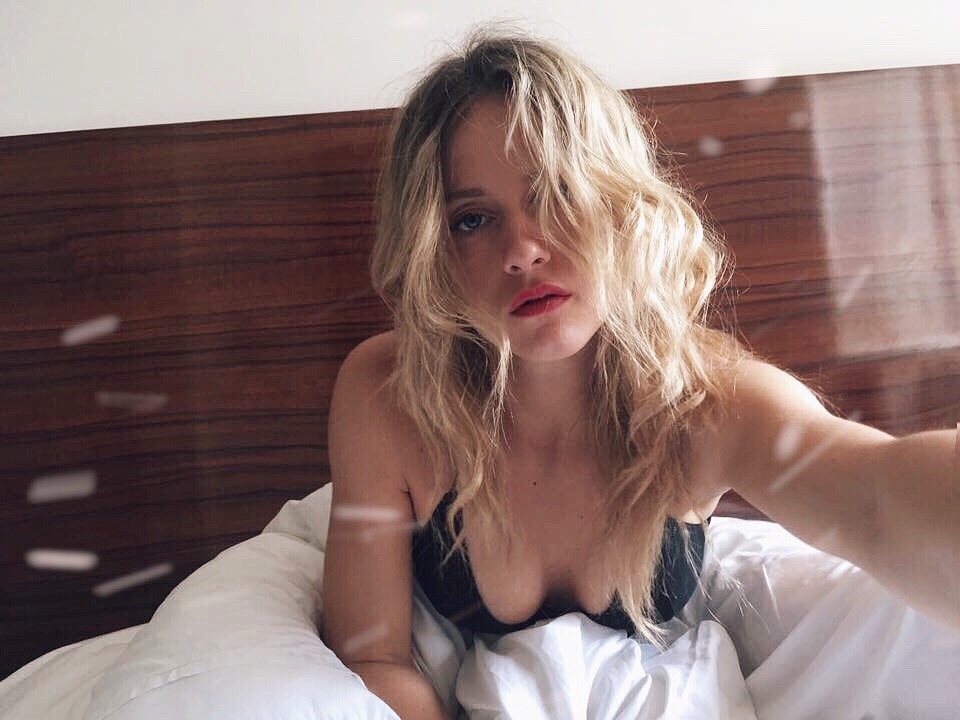 Understand, you're not selfish
My homesickness is often deeply rooted in a knob of guilt in my stomach for not being there for my siblings or parents as much as I could if I lived at home. I've often felt selfish whenever my sister got a smaller surgery, when my younger brother was handling my parents divorce alone or when I missed out on birthdays, weddings and sickness.

It's easy to feel selfish. But you're not. You are not selfish for following your heart and moving away. Yes, we need to be there for our families. As much as we possible can. But at the same time, you are a better sister, brother, friend, daughter and girlfriend if you're truly happy. And if your happiness is found on a mountain top in Switzerland or in the streets of Chicago, that's where you have to go. You just have to.

If your inner love tank isn't filled all the way up, it's extremely difficult to shower people around you with love and happiness. It's the same concept as Oxygen masks on airplanes. You gotta strap that thing around your own face before you can help the guy next to you.

Hard to help anyone if you're dead, you know.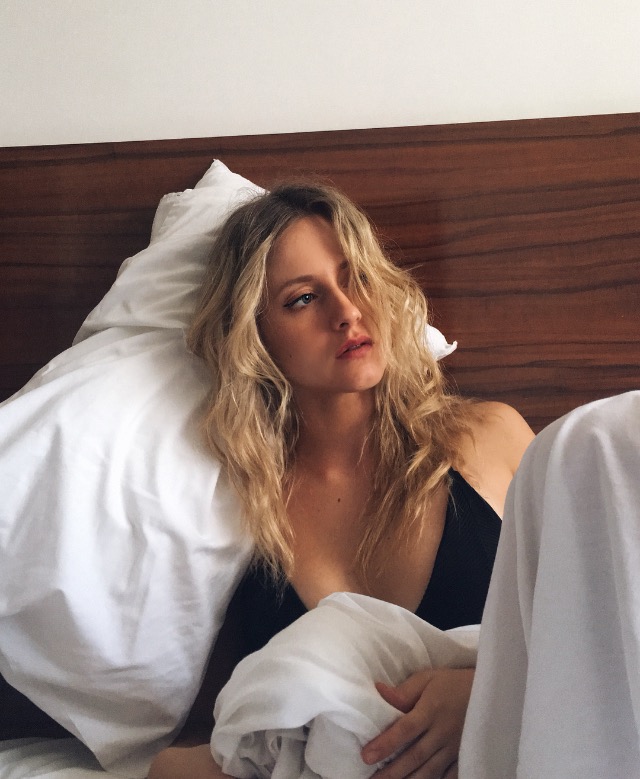 Homesick? Put Home Into Your Apartment
In my little room in LA, I have a lot of things that are either from Denmark or associated with Denmark. I have a picture that says: "You can take the girl out of Denmark, but you can't take Denmark out of the girl", a picture with the definition of the danish word "hygge", a little teddy bear my sister gave to me, an entire wall of polaroid photographs of my family and friends, and a couple of books written by danish writers I like.

Make your apartment – or room, if you share a space – your own little bubble of happiness by filling it with things that makes you feel closer to things and people you have a tendency to miss.

It's such a small thing, but it makes your home feel more safe and familiar, and hey – it's a great conversation-starter when people come over too!
3. Be where your feet are
I wanted to make a bullet called "call home", but actually I consider this one for being as – if not more – important. For some people it calms them down and gives them some sort of sanity to be on the phone with the people back home all the time. For others it makes the homesickness way worse. There is definitely a happy medium.
It's so important to focus on where you are too. To you who just moved: this is your home now. And if you're still not used to the thought of this being your new home, know that it's toally okay, but you gotta go out there and make an effort.
I definitely gave in and hid from the new and unfamiliar world when I first moved. Constantly speaking a foreign language, not really knowing anyone, not having a job.. i get it! You feel like you're Ariel in that scene from The Little Mermaid where her fish-life is over and she turns into a human and stumble around on the beach. It's stressful. But there is only one way, and that is through. When you feel homesick, force yourself to go outside, meet people, go to the gym etc. etc.
(Overthinking? Easy steps to get out of your head right here!)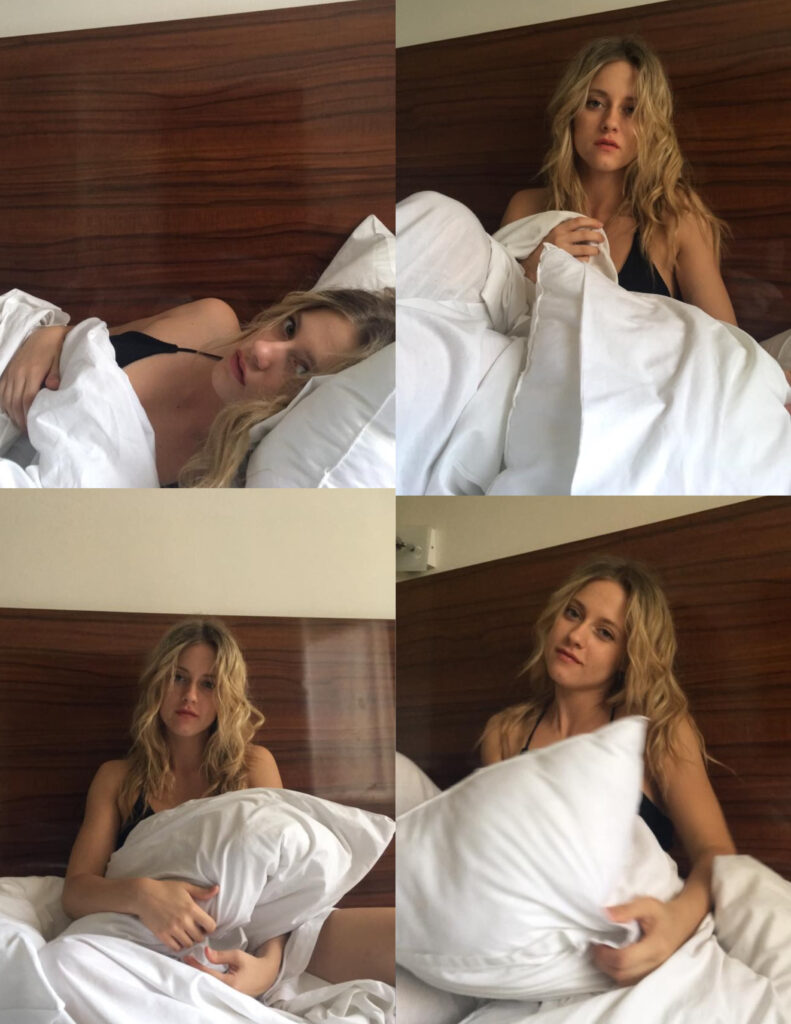 4. Talk it out
Sometimes it feels like noone around you understands. Especially if you're moving from another country, you can suddenly feel more foreign than ever before when you feel homesick. Yes, you look like people around you, but I get it – you're in another culture, you constantly speak a different language and even though you've made the effort to speak the language fluent, there are still words you don't know. How you are raised is different from how people are raised out here and their beliefs are just different from yours. Not better, not worse. Just different.
Expressing how you feel in a foreign language can linguistically be difficult sometimes. It's like painting a picture, where the colors are your words and the picture is how you feel. Your vocabulary allows you to paint with green, blue, yellow, red and orange, but you don't always have the nuances. In a foreign language you don't always have sapphire blue, navy blue or pacific blue, so if you wanna express yourself with navy blue, you have to get extra creative and mix the colors you do have. Sometimes you end up with a color that's kinda-sorta similar to what you wanted, but sometimes not at all. It can be frustrating, but you have to resist the urge to give up and stop expressing how you feel at all. I know – sometimes it's just too exhausting to try to paint a blue sky when all you got is black, red and pink.
But I p-r-o-m-i-s-e, it's better to keep painting with the few colors you do have. Be patient, and before you know it, you learn that "lit", "dope" and "fire (pronounced FIYAHH)" are (luckily) just 3 out of 5000 ways to express yourself.
And here are some good news! Finding people in Los Angeles that are in the same situation as you, is like finding instagrammers at Coachella (pre corona). So. Easy. It can be liberating to talk to people that are in the same boat as you. It gives a lot of comfort to know that you're not alone. And trust me – you really aren't. I love my American friends to d-e-a-t-h, but there is a special bond between people that aren't from here. And if you're from Kentucky – find someone who's from there too! Noone will understand the joy of Derby like you guys.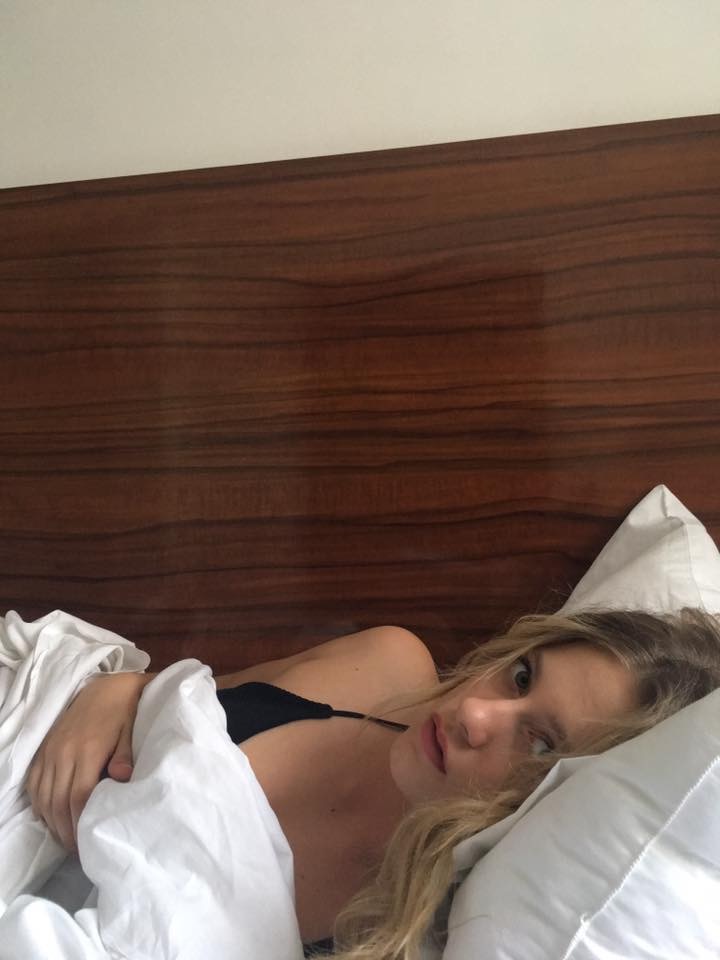 5. Create new traditions
A professor (I know, buckle up, we're getting fancy now) once said:
"We all instinctly have a need for feeling loved, safe and secure, feelings that are often associated with home".
When you're in a new place where you don't know the city, you don't have close friends yet and all experiences are new, you'll most likely feel a lack of love, safety and security.
So what do we do about that? We create new traditions, habits and routines to create a feeling of safety and familiarity, like going to the same zumba class every Wednesday night or the 10 A.M-service at the local church every Sunday.
The more you tap into habits and the more you get to know the people around you, you'll find safety in the known and familiar. You'll feel less overwhelmed and your homesickness will be easier to deal with.
6. Homesick? Cry it out
Listen. Sometimes you just need to cry it out. Get it out of the system. Get it off your chest. And that's okay. Bring in the YouTube videos of soldiers returning to their dogs (and families.. yes, in that order). Watch "The Notebook" on Netflix. Listen to Adele's 21-album with Kleenex and Oreos and come to the conclusion that your homesickness is triggered because deep down you miss your boyfriend from the 6th grade who was just really good at soccer and had some cool sneaks. I wonder what he is doing now. Maybe I should stalk his Facebook all the way back to 2005. Whatever you need to do.
Let it out, be irrational if you need to, cry and wake up the next morning with bags under your eyes and a lighter heart.
You got this
7. Let go of the "what-if's"
If you struggle with overwhelm, anxiety and you worry about the unknown then this one will be tough. But also necessary.
What if I never moved away?
What if I moved to another city?
What if something really bad happens at home?
What if I never make it out here?
Have you ever heard the quote: "Worrying is suffering twice"? There is no reason to worry about A, B and C, because first of all you won't know if it will ever happen. The crazy thing about making the choice to move away too is that you'll never know what would have happened if you didn't make that choice at that specific time when things were like they were. Letting go of the "what if's" will help you stay present and enjoy what's around you right now in this moment. If the roof falls down in two weeks, then let's be upset in two weeks.
Not now.
You got this.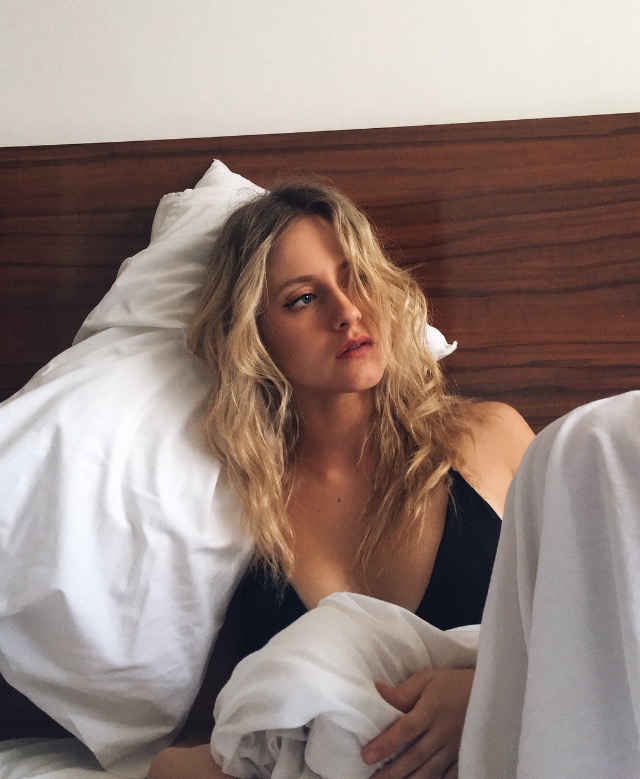 You always have a choice
I find a lot of comfort in the fact, that I always have a choice. If Los Angeles one day breaks my heart way more than it fills it with happiness, no one can stop me from packing up my stuff, ordering an Uber to LAX and leave without ever looking back.
You're never trapped anywhere. (Unless you're going to North Korea or something like that, and in that case I'm not familiar with the specific rules, so you probably wanna contact an embassy or something, you know). Baseline is that noone is forcing you to do anything. It's up to you if you wanna be where you are. 
You got this.
One more time for the homesick people in the back
So if you're feeling homesick, just know that there is nothing to be ashamed of. You're not ungrateful. It's all about the three pillars: feeling loved, feeling safe and feeling secure, which is something we need as human beings. It's been like that from you were born and it will continue until the day you die. As long as your stay proactive and make en effort to make your new home feel like home, it's all just a matter of time until it gets better. But while you're practicing the tips above I need you to do one thing.
Give yourself a huge pat on the shoulder for stepping out of your comfort zone. You could have stayed at home. But you chose not to. You're growing and you got this.
xoxo
If you would like to stay updated on the newest blog post's, feel free to come hang out in the Facebook Group or say hi on Instagram! Would love to connect!