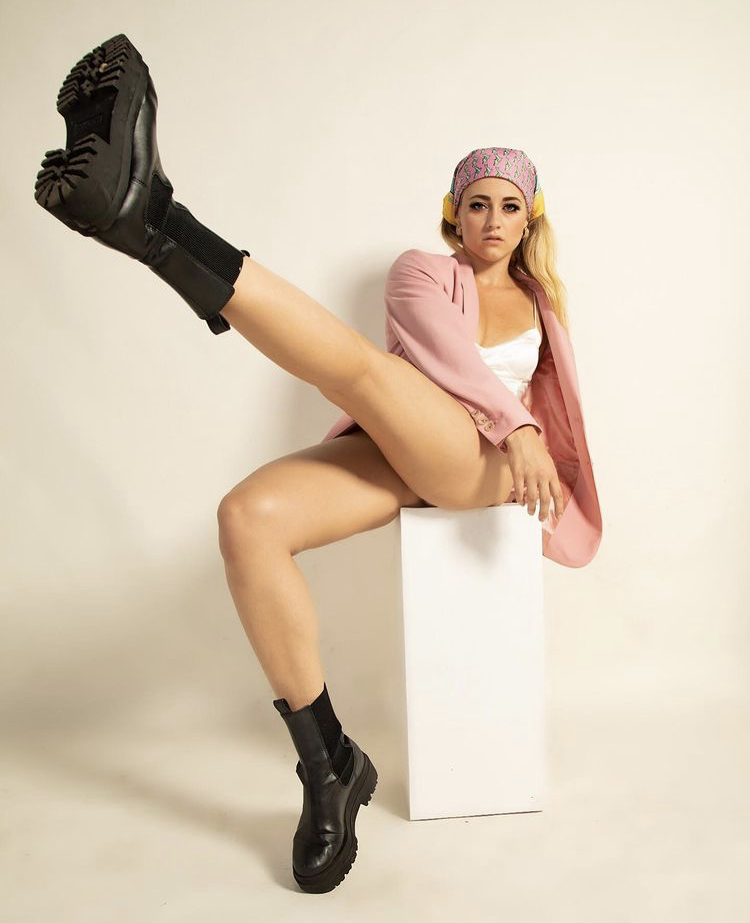 The dance industry post pandemic – What you need to know
It feels weird calling this blog post " the dance industry post pandemic ", when we're technically still in it. However, it seems like the world is slowly getting back to a new normal, and with that happening, you are most likely sitting with the same questions as I did:
Are there any dance jobs?
Is everything different?
Is it worth going to LA right now?
How do I navigate?
I get it. Trust me. I left LA and spent a full year back home in Denmark where I'm originally from, and asked myself those questions every single week for a year. I tried to figure out when the best time would be to fly back to LA and ended up going back in the end of March 2021.
I've been back in LA for 7 months now, and I'm gonna do my very best to try to describe "The New Normal" to you.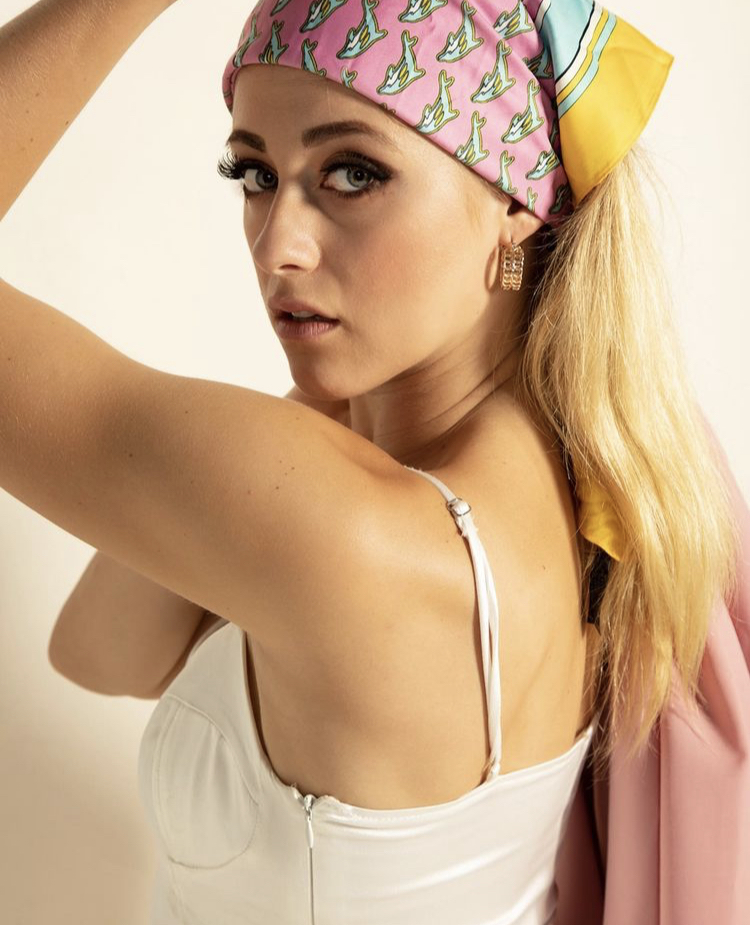 The Dance Studios
I workstudy at Millennium Dance Complex (Read "What it's like to be a work study at Millennium Dance Complex here) , and a LOT has changed in order to keep the studio open and safe for everyone.
Millennium and the dance industry post pandemic :
Everyone has to wear a mask at all time. Doesn't matter if you're staff, a parent, a child, a dancer, if you have 5 million followers or danced for Beyoncé… you have to wear a mask like everyone else. If you for some reason can't wear a mask, you will just not be allowed inside.
Vaccinated teachers can take off their masks when they teach, since it's not always easy to hear what's being said under the mask, when the room is filled with music and dancers. To be fair, teachers do have way more space around them than dancers do in a class, so it makes sense. Some teachers still choose to keep their mask on though.
In the very beginning we had little X'es marked on the floor that dancers had to dance on to keep the distance between everyone, but that's done now. No more X'es.
The first couple of months we took everyone's temperature before they entered, but not anymore, since most people are vaccinated now.
You have to show either a vaccination card or a 48 hour negative covid test in order to dance at the studios.
There's a 15 min gap between most classes now (pre pandemic there wasn't a gap at all), so now the work studies have time to sanitizing the floors between classes, to keep everything nice, clean and germ-free.
There's a mat with sanitizer on it by the entrance that you wipe your shoes on, so your shoes are sanitized before you step inside.
They've done such a great job at the studio, and I feel super safe when I work there. We have plastic in front of the front desk too and don't allow too many people in the lobby area as well, so as a work study you're not too close to all the dancers, which is nice.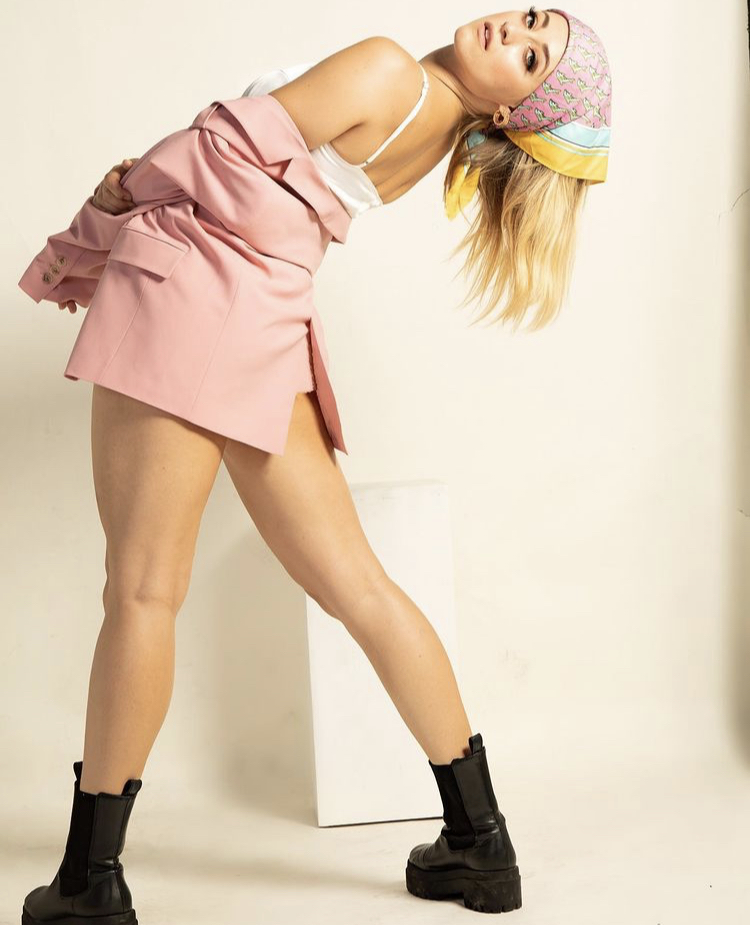 Other things that have changed at the studios and in the dance industry post pandemic :
Usually for classes, there can be 111 students in the big room and about 85 students in the small room at the studio, but when we opened again in March, we were only at 20% capacity, later at 60% and now we're back at full capacity.
Prices: Regular classes are $20 and masterclasses are about $30 now at Millennium, and obviously that's because the financial situation hasn't been great for a dance studio over the pandemic. I'm just grateful and relieved that it survived. Not a lot of studios did. If you take classes other places you can for sure find it cheaper, (Fuzion Force is $15 and I think PlayGround is $17).
There are generally fewer people in class. Since the borders have been shut and don't open until november 8th 2021, there hasn't been so many international students as there usually are during summer. Besides that, I don't see a ton of people I know in classes either anymore, since so many moved away or didn't return yet, so it's for sure an interesting time. I'm convinced that lots of people simply can't afford classes at the moment either now that they're off unemployment.
Dancers have more spatial awareness. This one is GREAT. Before COVID a lot of people didn't care about if they stood so close to you that they could literally breathe down your neck in class, but now people naturally take a step back, which is amazing. Let's keep that mindset forever, friends. Because damn….
If anything good came out of the pandemic:
… I definitely feel like it's the fact that the dance industry became a little bit closer, since choreographers, teachers and students suddenly could connect from all corners of the world over zoom classes and online platforms. To give an example, this one choreographer I follow posted that he had 700 DANCERS in one of his 60 min online zoom classes (aka. he made $25*700= $17,500 from ONE class, WOW), which is amazing! Students who can't afford coming to LA or learn from their dance idols, have had the opportunity to train with LA teachers, which is so beautiful. I'm sure it's been inspiring many dancers to pursue their passions and follow their dreams.
Read "Ever wondered how much professional dancers make" right here!
Lots of LA dance studios closed ( dance industry post pandemic )
It's so sad. From iconic Movement Lifestyl to Edge Performing Arts to Debbie Reynolds. It's very sad and a huge loss of the entire industry, and I actually don't have anything else to add to that, other than I hope that you go take class at your local studios, otherwise they will probably close too at one point. They've all been struggling so much the past year.
Read "Dance Dorms in Los Angeles – Where to stay when visiting" here!
The thing about auditions
Yes, there are less auditions, I feel like. "Back in the days" you'd go to an American Music Awards audition and there would be 600 dancers. Not anymore. At least not yet .
I went to an Iggy-audition where they only were allowed to audition 50 dancers at a time. I went to a Katy Perry audition in Las Vegas, Nevada, where we were about 250 or 300 girls in the room. I'm assuming that the covid rules in Vegas are different than here in LA, where everything is a bit more strict when it comes to gathering big groups of people.
In general, if you do an in-person audition you get a very specific time for your audition, so they don't ask all dancers to come at the same time. Actually, I enjoy that more, it's nice with a little time slot.
Other than that:
Still lots of zoom auditions and self tape auditions. I'm thinking that lots of casting people found out that it's faster for them and for sure also cheaper to keep throwing online auditions instead of renting space, having everyone come in person etc., and it for sure makes sense to keep doing it online- but you know.. it's still a struggle for us, since we wanna perform in front of actual people and not just our iPhones.
There are way more direct bookings, where casting directors and choreographers don't hold any auditions but choose dancers they know already or see in classes/around. That's 1 of 100 reasons to why taking classes is very important.
Read: "Dance Agencies in Los Angeles – How To Get Signed" here!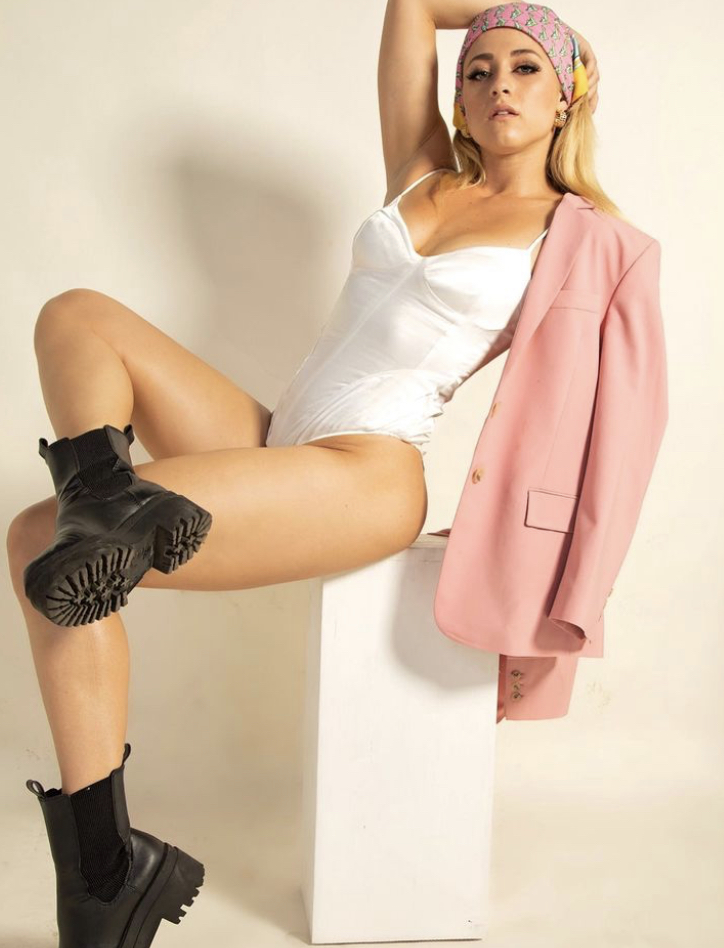 Vaccination requirements
A LOT of jobs requires proof of vaccination. I just assisted a choreographer on the FOX TV show "Call Me Kat" at Warner Brothers, and no amount of negative tests would be able to replace a vaccine card. They're not kidding, and they take it very seriously. If there's a COVID outbreak in a production like that, it will cost them so much money and time. So to work on that production I needed to provide my vaccination card, take a PCR test 3 days before on their facility and then also take a rapid test at Warner Brothers every single morning on set before being allowed in. I think it's fair and I feel very safe. Personally I got Pfizered up back in March 2021, and haven't gotten COVID (yet, lol).
Some jobs are okay with either dancers showing a negative test OR a vaccine card.
Some jobs pay dancers a daily rate to stay at home and quarantine 5 days prior to a job or a day on set. Sometimes they provide a hotel, other times they're just like: here's money, stay at home, don't get covid, see you later.
Traveling into the States as a foreigner
Number one: do not rely on a blog post like this one, check your governments offical pages and the US government official covid pages for information about the specific rules for whenever you want to go. Do. Your. Research. Hunnyyy.
Because they had a EU travel ban when I moved back to LA, I had to go to Mexico and stay for 14 days in order to get into the country. Even though I had a work visa, but at that time I had to be American citizen or greencard holder to fly straight from Denmark to the States. Boring, I know.
However – On november 8th they will remove that travel ban, so you should be good to just fly straight here, you lucky little duck. But again, don't ask me about this, I don't know, Google is your friend, you got this 🙂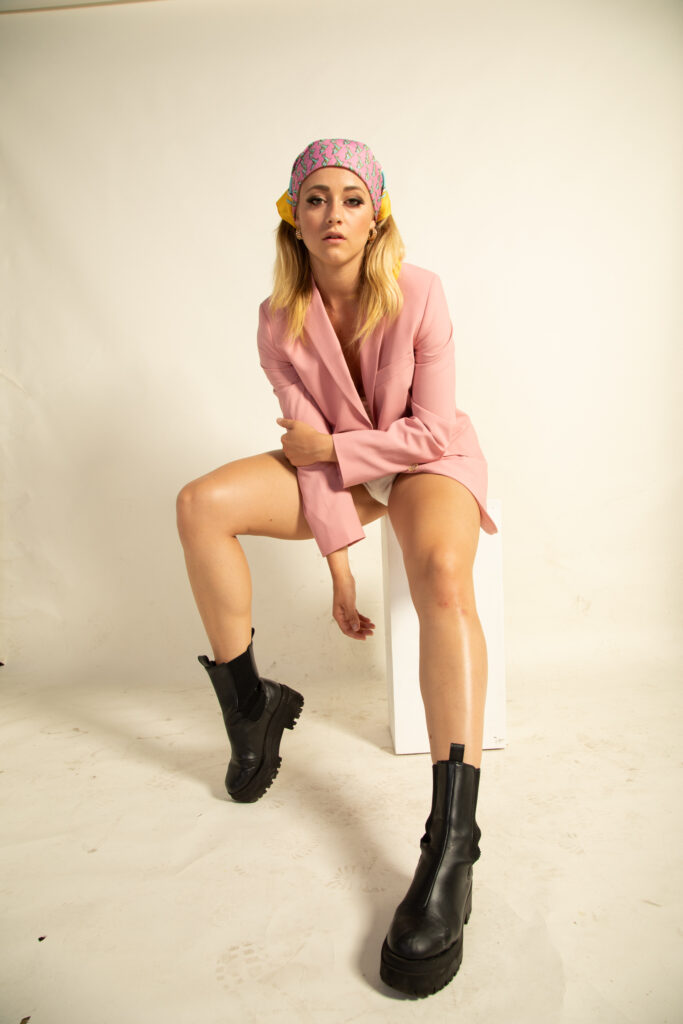 The dance industry post pandemic : The mental game
If I could give you and me an advice it's: Give yourself some flipping grace. It's almost like we all gave ourselves a couple of months of grace and just magically expected ourselves to be back, booking big jobs and doing the most with every second of our day.
If you still feel like you're not completely there yet, that's more than fine, whether that is physically, mentally or both. I have good days and really bad days too.
These are the experiences I've had and my friends have had:
Overwhelm. I talk to a lot of people (including myself) who gets way more overwhelmed in the class room and in the audition room now. It's the amount of people, the amount of interactions and a claustrophobic feeling of being watched after a year of hiding at home.
Performance level dropped. I mean, when your whole face is covered with a mask in class, it's hard to breathe, so I think it's pretty natural that the performance level drops a bit. It's for sure better to train with masks then not being allowed to train at all, but WOW, I can't wait til we can take the masks off again, because it doesn't affect your dance training in the most positive way ever.
You are not lazy, you are tired. Okay, sometimes we are lazy. And that's okay too. But learn to rest. I know you think that a year of not doing the most should be followed by a year where you achieve ALL your dreams at once, but spoiler alert: that's not how life works. Rest, homie. Lay down, get your sleep, drink your water, learn to understand when you're simply just tired.
For me Personally ( dance industry post pandemic )
Every week is still a rollercoaster, but in general I feel more grateful than ever. A choreographer said the other day: "It seems like you just live in your own little grateful fairy tale world, you're just so happy to be here, aren't you?". You're right, I said.
Being stripped away from our careers and taken away from our communities has been the most horrific but maybe most necessary yet traumatic experience ever, but I'll never take these things for granted again. Dancing alone in your bedroom for so long felt suffercating, and my mental health has never been as bad as it was in November 2020.
Being in California, in an apartment that feels like home, in the sun with people and dance and opportunities is truly amazing.
Foreign and wanna move to Los Angeles? Read "American Artist Visa for dancers – a how to guide" right here!
xoxo
Instagram @mathilde.veje
Facebook: Love Notes To LA – BLOG