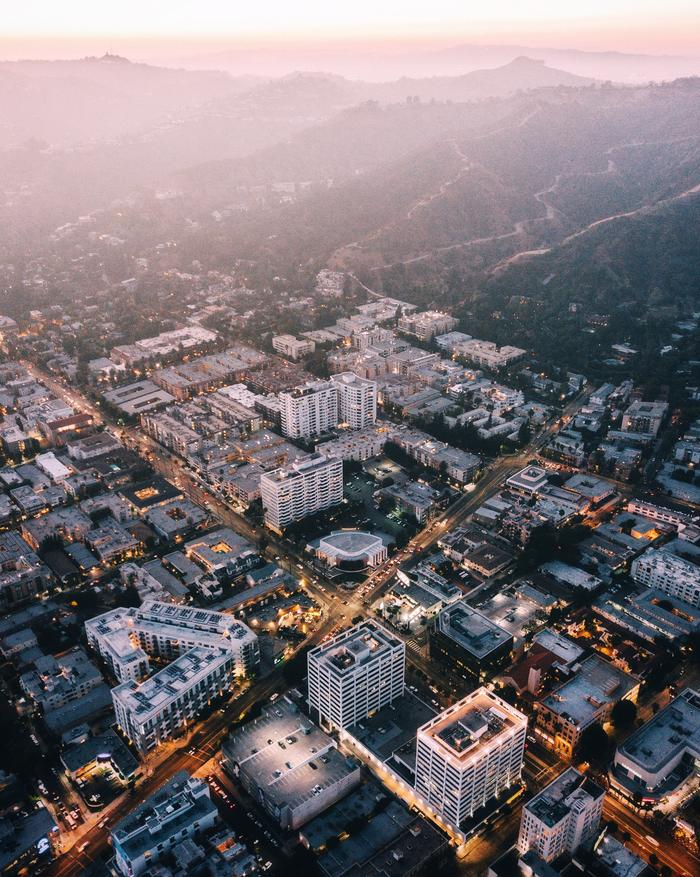 Things To Do When Visiting LA – My go-to's
Things To Do When Visiting LA – Listen, you can only see the Hollywood sign so many times until it gets boring.. I LOVE having friends and family visit me in LA, since there's literally always something to do! I mean, if you like either sports, nature, city life, shopping, museums, music, food, culture, amusement parks aaaand… traffic.
If you can't entertain yourself for a week in LA, I hate to break it to you, but *whispers*: I think you are the problem, my love.
Here's my list of what I like to do/see/eat when I'm out and about in LA!
Hikes
The Wisdom Tree + Walking Up to the Hollywood Sign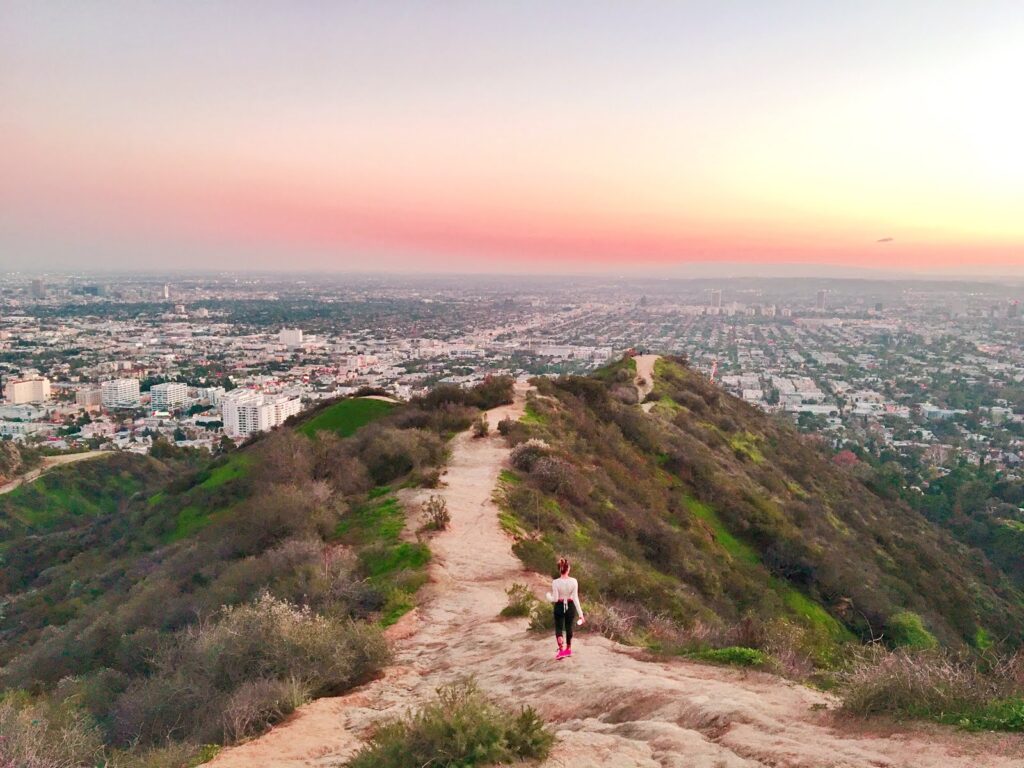 View points
Mulholland Scenic Overlook (or Mulholland drive if you have a car, it's all beautiful)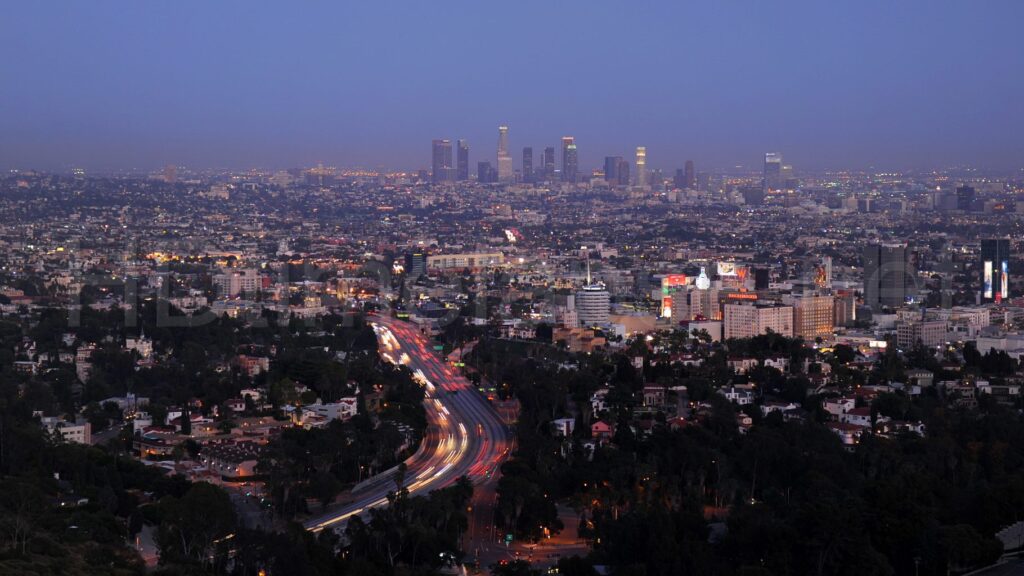 Waterfalls
Escondido Falls (Santa Monica)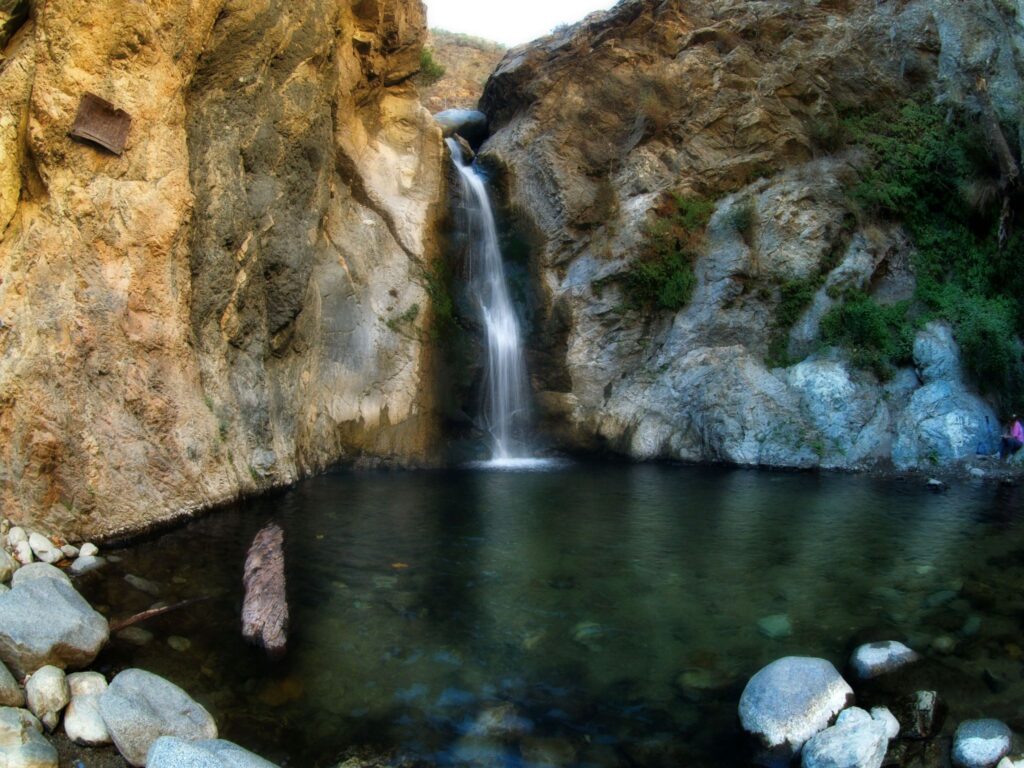 Sports games
LA is the most fun city when it comes to sports! Whether you love hockey, basketball, soccer or baseball – even if you're not that into sports, it's still gonna be a great time going to a game, I promise! Go for the atmosphere! (Or the hot athletes – up to you).
Staples Center (now called Crypto.com arena)
NBA (basketball): Lakers or Clippers
NHL (hockey): LA Kings or Anaheim Ducks
(PS. You have to get one of the street hotdogs outside of the Stadium after the game. It's necessary and required.)
Dodgers Stadium
MLB (baseball): Dodgers
SoFi Arena:
NFL (football) Rams or Chargers
Dignity Health Sports Park
Soccer: Either LAFC or LA Galaxy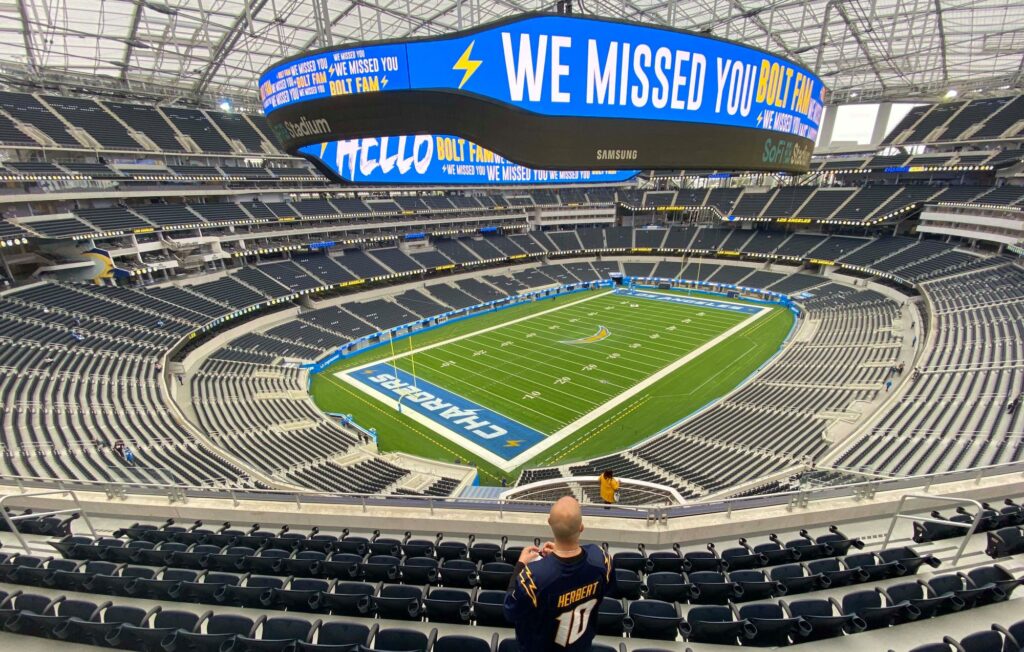 Rooftop bars
PERCH Downtown LA is my FAVORITE, especially if you come at sunset. The skyline and skyscraper view is so cute and the drinks are great! Check it out here!
Mama Shelter's Rooftop in Hollywood is cute for dinner as well. Check it out here!
The Highlight Room in Hollywood! Check it out here!
The Broken Shaker in DTLA. I was here for my birthday and 10/10 can recommend. It's city- and beach vibes in one – we have a pool, a skyline, signature drinks and the vibes are immaculate. Check it out here!
Rooftop at the Wayfarer in DTLA – this place is actually really cute for lunch too! Check it out here !
Upstairs at ACE Hotel in DTLA. I used to come here all the time! To work in the day time or for drinks at night. They also have a rooftop pool that we often go to in the daytime when it's summer or spring. Check it out here!
Spire 73 – If you're wearing your big-spender pants, this one is fabulous. It's the highest rooftop bar in LA. Check it out here!
If you want rooftop-desciptions of these places that are 900% better than mine, head to www.therooftopguide.com ! They're rooftop-professionalZ and know what they're talking about over there.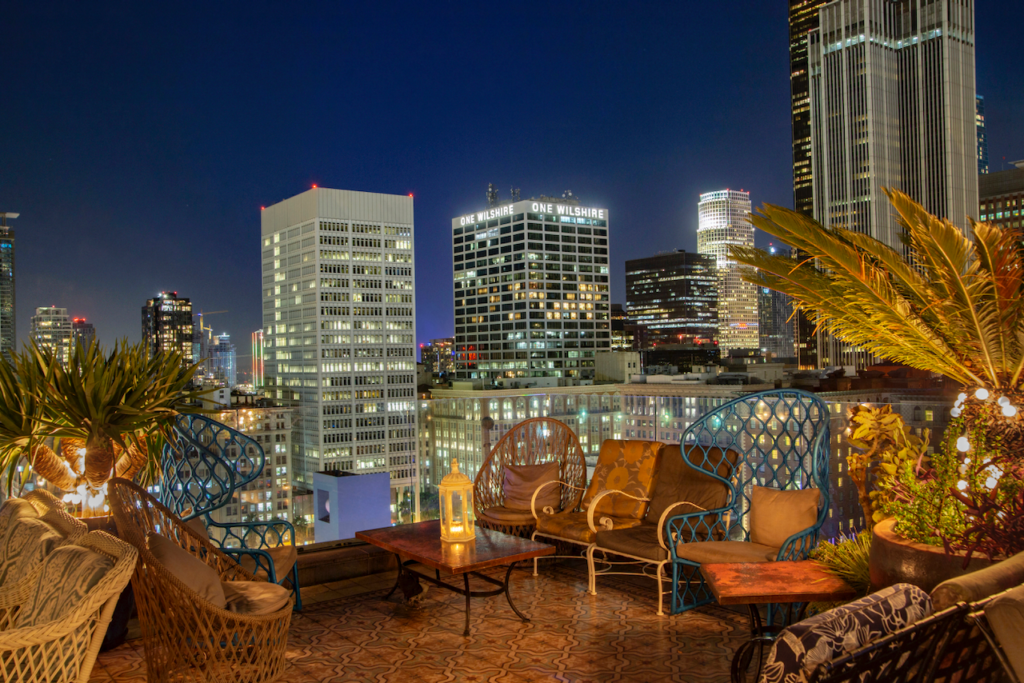 Movies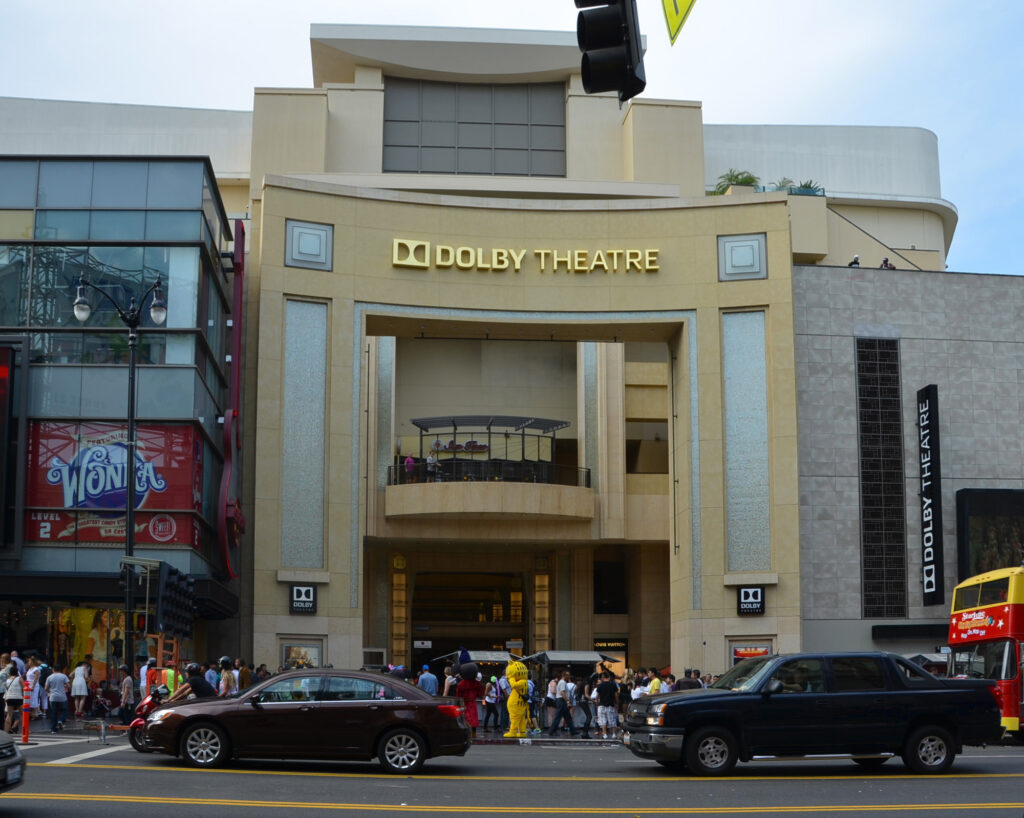 .. Or how about outdoor rooftop movies!?
I brought my dad to the "Rooftop Cinema Club" experience in DTLA to watch "Love and Basketball" and it was SO cute. They have snacks and popcorn, you bring your own blankets and then you sit under the stars! The best part is that they give you these huge noise cancelling earbuff headphones so you don't get distracted by the city noises while you watch the movie. They have different locations around LA – I've only been to the one Downtown!
Get your tickets here!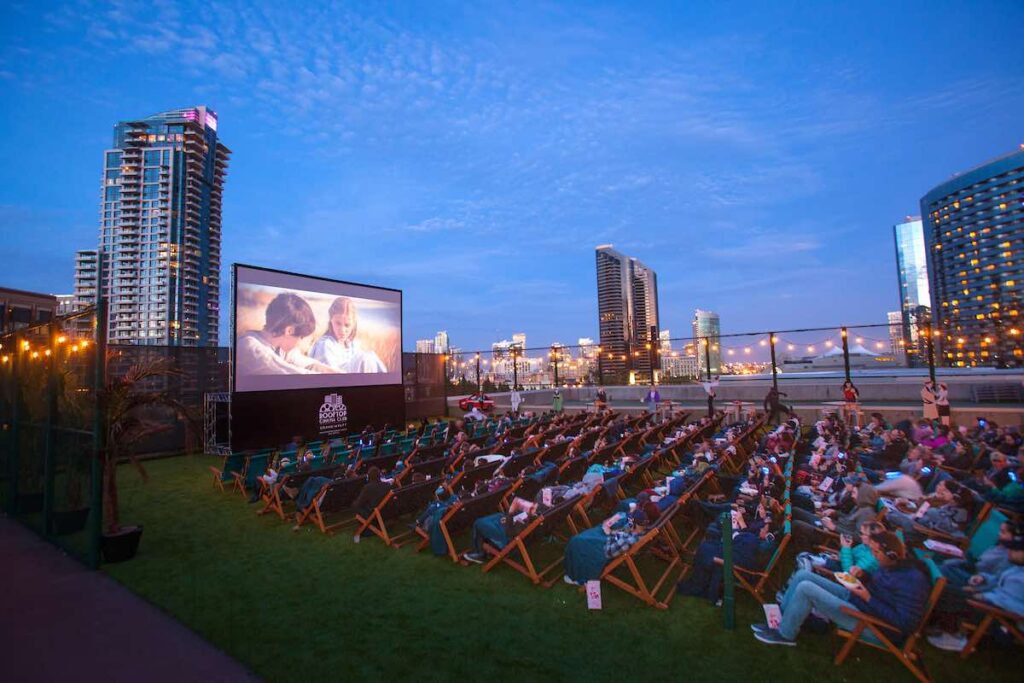 Helicopter ride
I've flown in a helicopter over LA twice now, once with a friend as a gift for her birthday and once with my family. And it's SO fun every time, it's truly a breathtaking experience.
We flew Orbit air, and I think you should read about it here!
Read "Solo Travel – Why You Should Do It At Least Once In Your Life" here!
Things To Do When Visiting LA – Beaches
No matter if you come during the summer, winter or spring, it's never freezing in California, and a walk on the beach is never a bad idea.
Zuma Beach and El Matador Beach in Malibu is my favorite. They have really nice hiking options out there too. If you live in mid-city it's gonna take about 45 min to an hour to drive there, but it's not bad if you prepare a solid playlist – it's definitely worth it, and the sunsets are absolutely S-T-U-N-N-I-N-G out there.
Venice Beach. This is where the LA-locals will roll their eyes at me, but come ON, I know Venice can be a little tourist-y and dirty, but you cannot visit LA without seeing this place. Lots of music, people performing, skaters, rollerblade people, yoga on the beach, music etc. Lots of weed too. So, there's that.
Santa Monica Pier is right next to Venice, so you should definitely either walk from one beach to another, or rent bikes or scooters! Santa Monica Pier is iconic, so you just have to go there. Be prepared for it to be very tourist-y too though.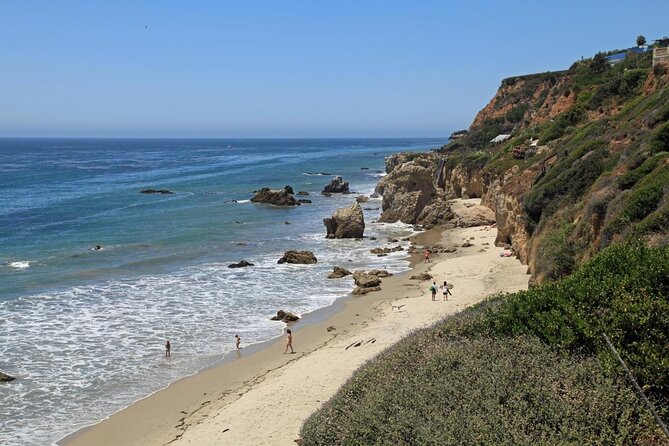 Food markets
Smogasburg in DTLA happens every Sunday and is a big food festival/street food place. Read about it here!
Grand Central Market (street food vibes DTLA), read about it here , so cute if you're downtown anyway.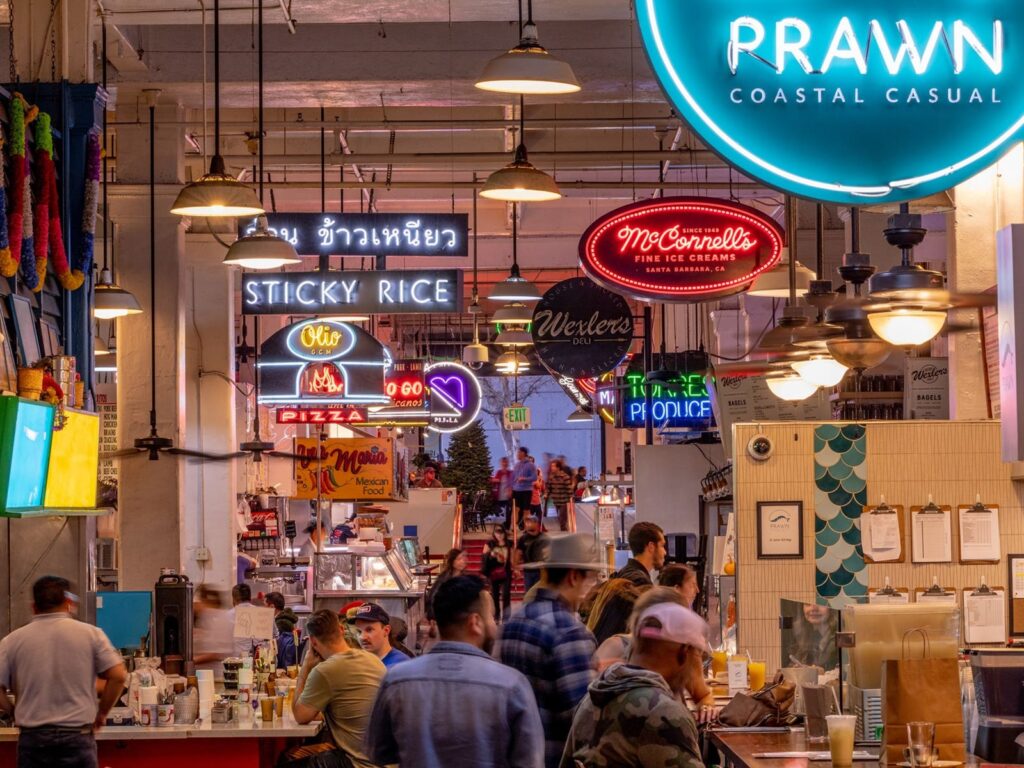 Day trips!
Let's pretend that you did it all. You conquered all of LA. You feel like a local. You have a car. And lots of time. And let's pretend you're getting hella adventurous:
I'm not gonna lie, I'm way too lazy to go into each and every one of them, so consider this list as keywords to put into Google! I LOVE Big Bear though, so I'll highlight that one.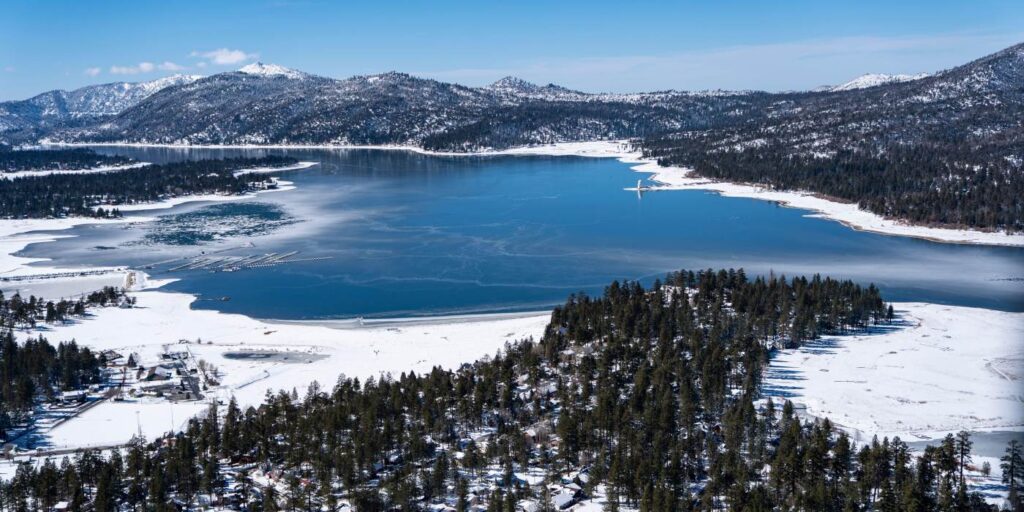 GOAT YOGA SANTA MONICA
It's a thing!! And you gotta go!
I told my brother about it and he said: "When you say GOAT.. do you mean Greatest Of All Time Yoga?". I said no. I mean GOAT like the animal. Here's a video of what Goat yoga looks like, you can go in Santa Monica! Click here!
Things To Do When Visiting LA – Museums
Who cares about museums, when you can go to GOAT YOGA! But okay, let's say that you already went to goat yoga. Here are some suggestions:
The Broad Museum. I loooove this one, since I love modern art! (tickets are free for a huge part of the museum, you just have to order them online on beforehand right here)
LACMA can be really cool at night! It's a museum, and then they have all these lights outside of it. It looks like the photo below – it's cute and the outdoor part is free! Take a look here!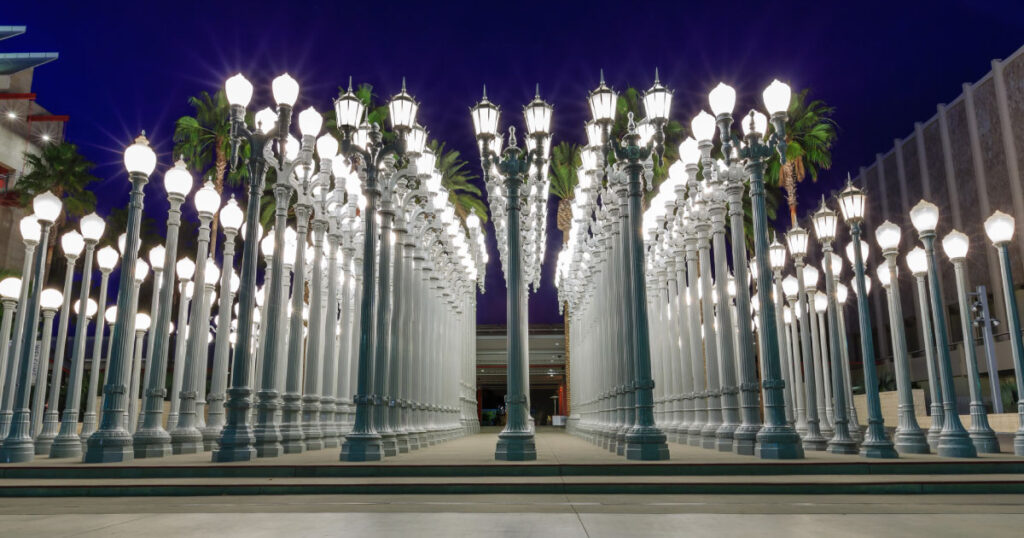 The Last Bookstore DTLA
I just love it here. It's California's biggest and oldest bookstore, and the little narrow isles feels like something from Harry Potter.
Check it out here!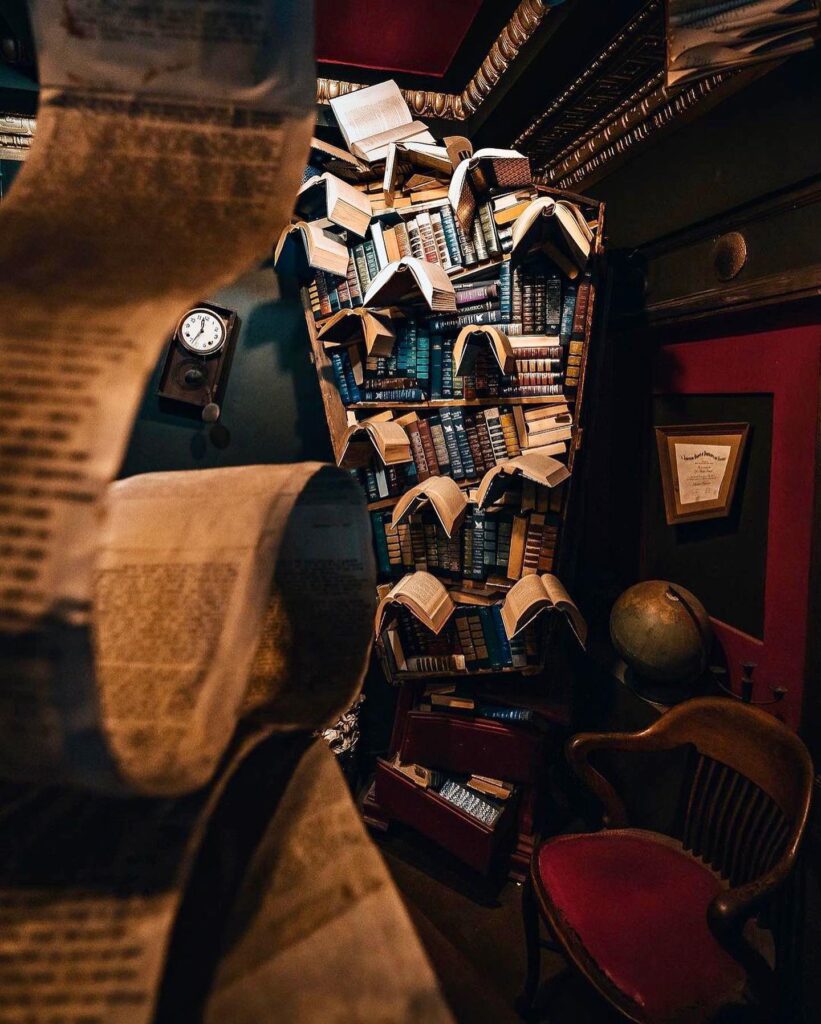 Things To Do When Visiting LA – Angels Flight DTLA
Since you're already Downtown, this is a cute little one. It's like 50 cents. I recommend going if you're visiting Grand Central Market – it's right next to!
Check it here!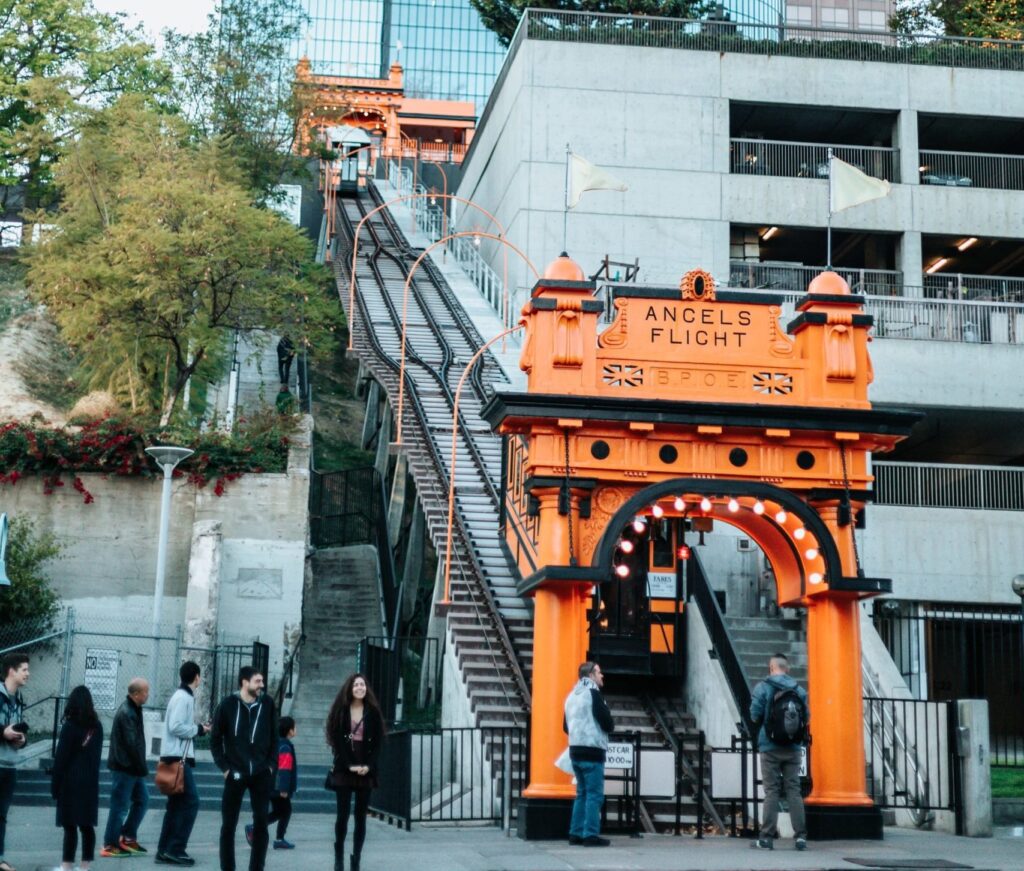 MOSAIC Church Hollywood
If you grew up not-in-the-States going to a (FREE) service on a Sunday morning will give you a great insight in religion in the States or at least in LA. Churches are so different here than back home where I'm from, there's a band playing, the singer is incredible, and honestly whether you're religious or not doesn't really matter on this one. I brought my dad and it made a huge impression on him how they communicate, the music, the people (back home the average church goer is like +80 and here everyone looks like Justin- and Hailey Bieber).
I'll definitely reccommend this one over any Hollywood sign. Link is right here!
Hollywood Blvd. and the Hollywood Sign
You have to. Because you're in LA and it's iconic, but Hollywood boulevard is not fun after like 30 min. It's cute though, and you better not leave with at least 4 selfies with a Hollywood Star or Spider man.
Read: "MOVING ABROAD – IF YOU DON'T SPEAK THE LANGUAGE, READ THIS!" right here!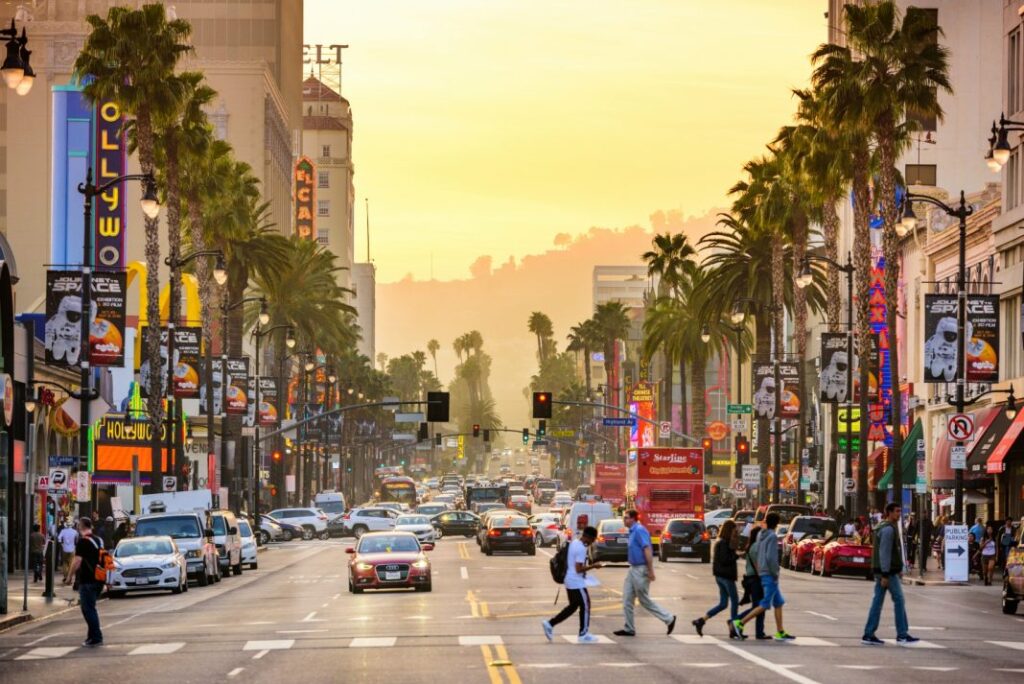 Van Gogh Immersive Experience
I went here twice. Once on a date, once with my dad and then I sent my siblings there alone when I had work and they were visiting me. It's super cool and I heard that they're changing up the artists this year.
You're basically a part of the paintings. Just look at these photos. They also have yoga classes in there, and I can't imagine how fun that would be!
They've sold like a million tickets all over the world, so it's worth it.

Get tickets here.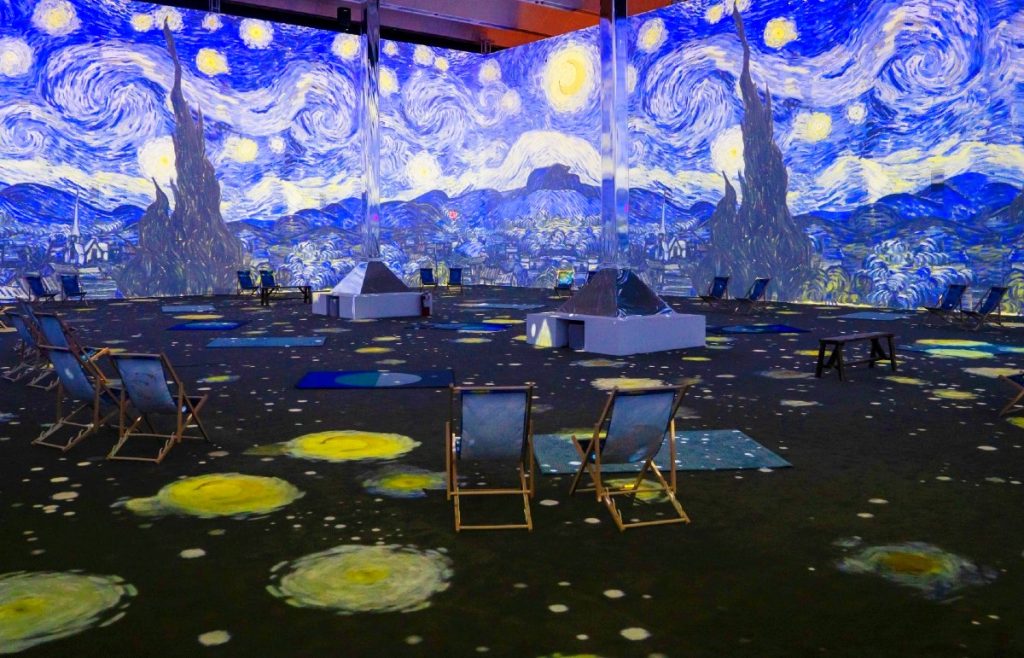 Get on a dating App if friends are visiting
On the " Things To Do When Visiting LA " I want to go ahead and add dating. I'm a huge advocate for dating apps (yes, online dating is a social cause I care a lot about okay, sue me), and if you're in LA alone or you have a friend with you, you better set up some fun double date!
And if you play your "I'm not from here" cards right, you might get a really cool exclusive local experience with some fun people! Hinge, Bumble, you-name-it! You can even set your location to LA before you get here, so you can schedule a little date!
Maybe you'll also like "How To Meet New People In A New City" here
Beverly Hot Spring Spa
The only natural hot spring in all of Los Angeles. So good! I took my friend here for her birthday, and it was so so good. It's gender divided since I think you have to be fully naked.
We got a full body scrub too and it was such a good experience.
Book here !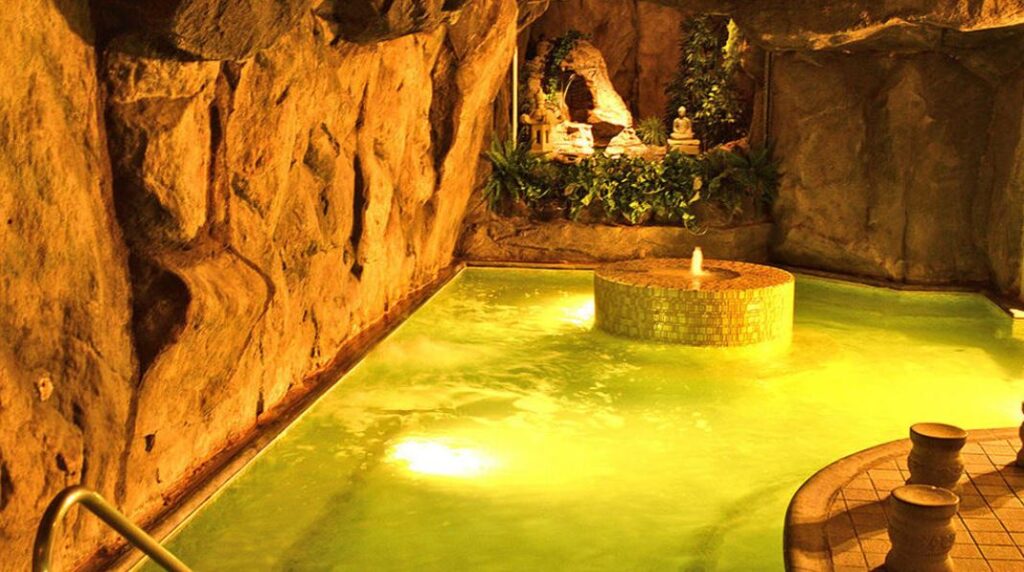 Get on groupon
On Groupon.com they have a ton of deals on experiences in literally all categories, so if you're on a budget, it could be smart to browse through here!
Random places I like to eat
Things To Do When Visiting LA – I'm not a classic "foodie", so I wouldn't take this part too seriously. I'm just gonna throw a couple of places out here that I really like!
Firefly in Studio City here
Pink Taco here (Shut up local LA-people, this one is GREAT)
Quarters here (Korean BBQ in.. you guessed it: Koreatown)
Great White for Brunch! In Venice, here
Laurel Tavern here
Salsa & Beer (The most simple but amazing concept, I don't think they have a website, but google-map it!)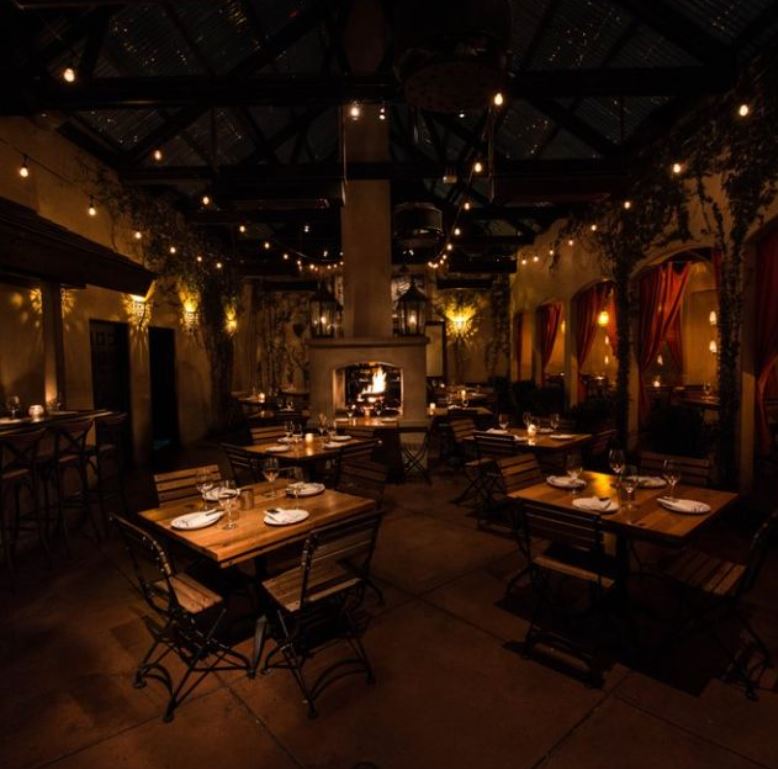 Coffee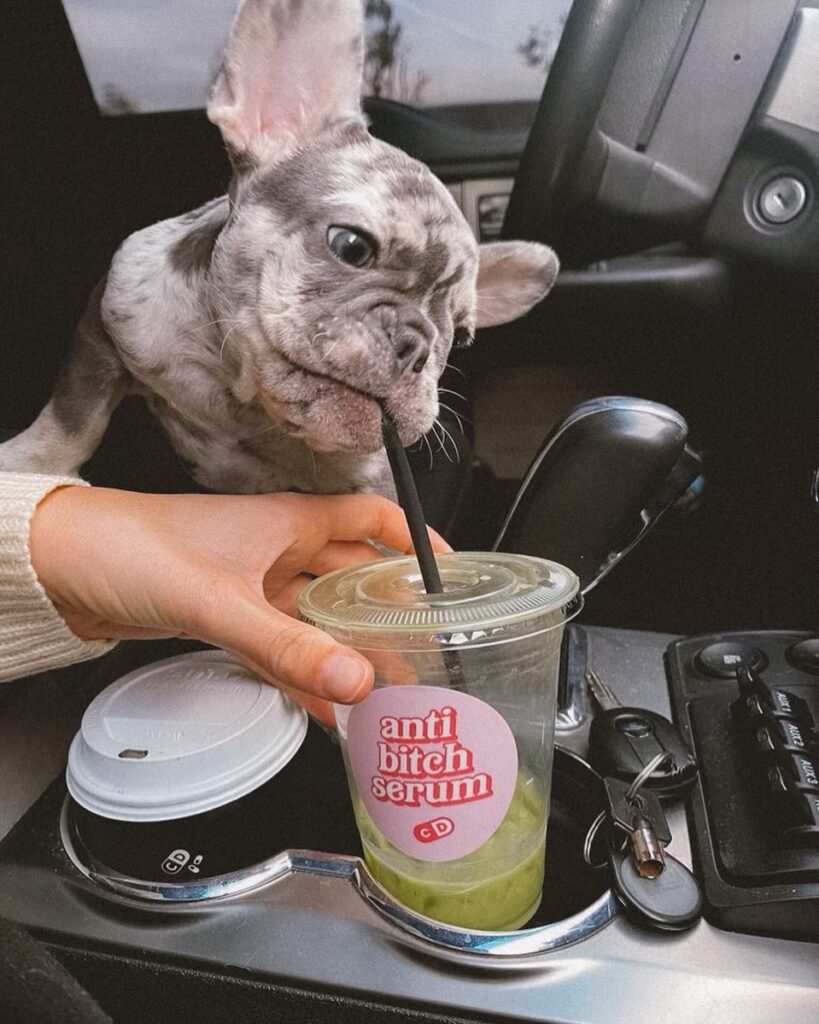 Amusement parks and studio tours
Personally I'd choose Warner Brothers and Universals Studios over Disney and Six flags any day!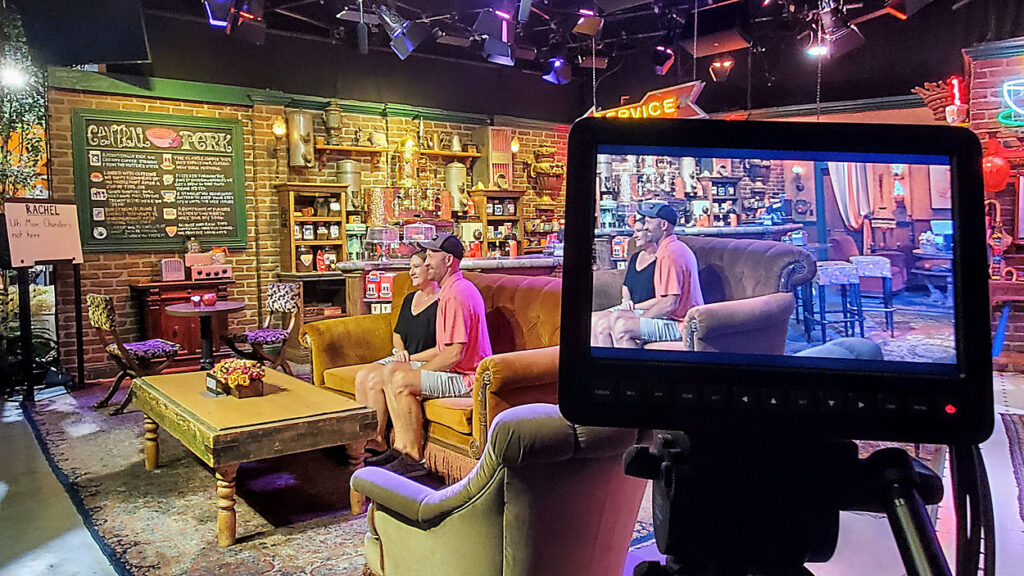 Get free audience tickets for a show
If you love Jimmy Kimmel, Ellen DeGenerous, Jimmy Fallon etc., you'd probably enjoy going to a live taping of those shows as an audience member! It can be a cool and fun way to see what's going on behind the scenes!
I found an article on how to get those tickets here!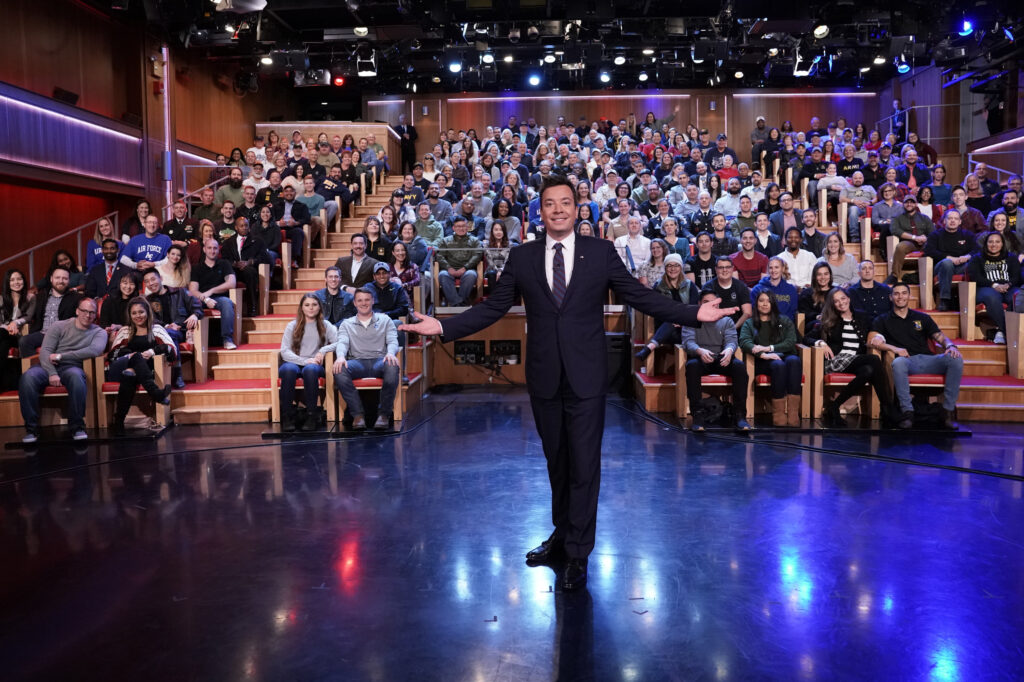 Sunrise spinning class on the beach
Yup! I haven't done this one myself yet, but I've only heard great things. They place the bikes on the beach in Santa Monica and you get that cardio workout in while you watch the sunrise. What's not to love?
Book your spot here!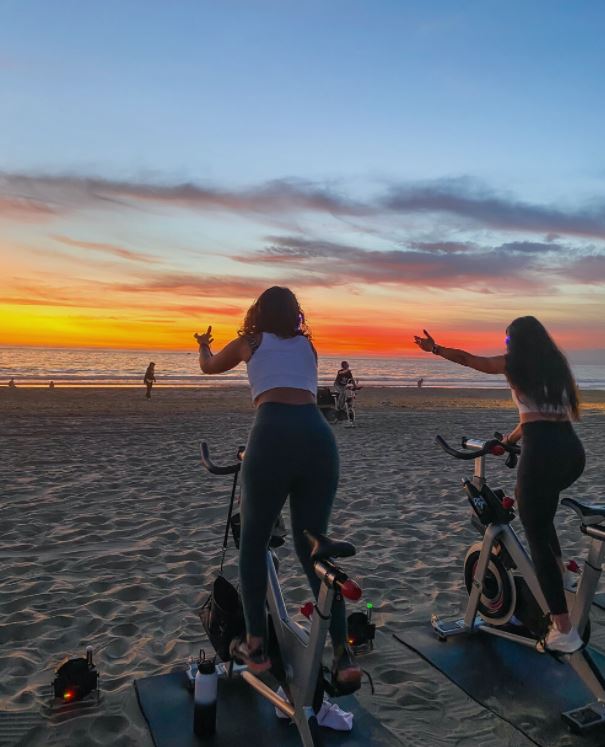 The music scene
.. is obviously HUGE in Los Angeles, and there's never a night where noone is performing. It's just not a thing, and it's fabulous.
Check upcoming concerts right here !
Lastly,
ENJOY! I hope " Things To Do When Visiting LA " inspired you! I promise you, it's gonna be the best time!
Try to pick a few things you want to take your time with and can get excited about, instead of making a long, crazy to-do list, so you end up running from one thing to another the whole time.
LA is a big city with a TON of traffic, so you can help your future self with mapping out the things you want to do, so you don't end up sitting in your car all day.
Lastly: LA is laid back and chill, so act accordingly!

IG @mathilde.veje
FB Page Love Notes To LA – BLOG