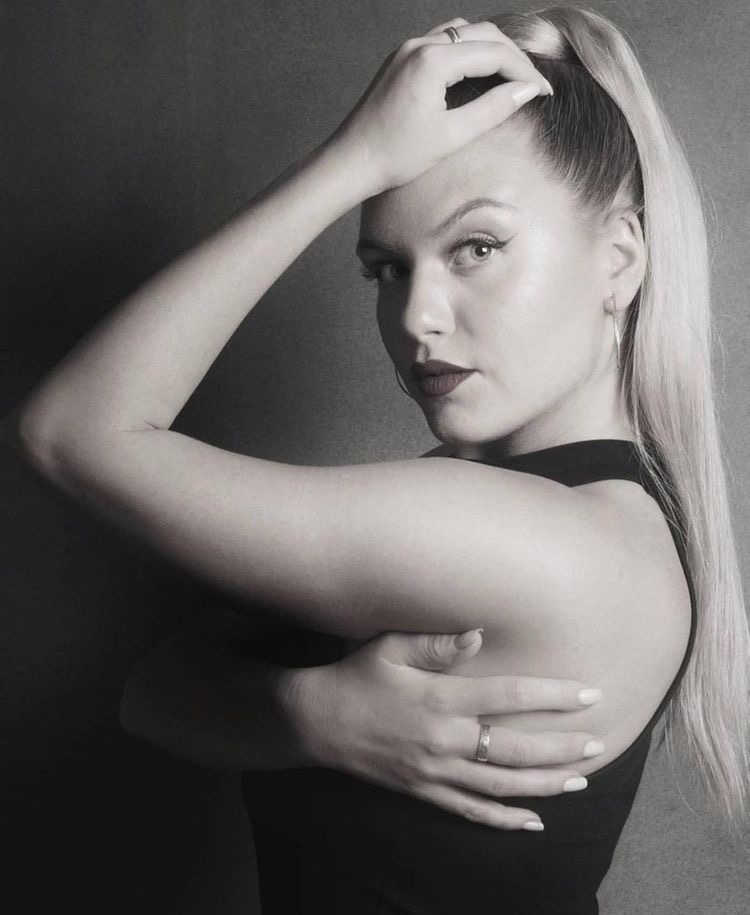 What it's like to work as a dancer in India – Everything you need to know!
Being a dancer in India – I've said it before, and I'll say it again: THERE. ARE. SO. MANY. DANCE. JOBS. OUT. THERE. FOR. YOU. Lots of them are just in parts of the world we don't know much about – yet!
That's why I started a series, where I talk to some of my amazing and funny (that's the requirements, you can't be boring) dancers friends. I've D-E-M-A-N-D-E-D them to spill the tea and enlighten us all on the different dance jobs they've had, so you and I can gather enough information and courage to go out there and do the same thing!
I've talked to Sarah about Cruise Ships here , Skylar about the LA Night Life and Burlesque Scene here and today it's time to talk about an entertainment industry so big that we can't possibly wrap our brain around it: India and the Bollywood Scene!
My incredible, sarcastic and multi-talented Swedish friend Niki Westling (IG: @nikiwestling) will spill all the Indian tea today.
Take it away, Niki!
My name is Niki Westling, I'm 25 years old and I am from the north of Sweden, from a town called Luleå. I've been dancing my entire life and started in Luleå at Luleå Rytmik och Balettförening. In the beginning dance was just a hobby and I did other sports on the side, but when I was 15 I got accepted to the company "LF Stars" which is a dance team that performs at Basketball games (like NBA Dancers but Sweden-style).
Dance became a bigger part of my life, and I realized how much I love to perform and that it was something I wanted to pursue as a career. When I graduated school I decided to go to the States to take the Millennium Dance Complex certificate program and get a closer look into the industry… AND that's where I met the amazing Mathilde Veje at Home For Dancers who showed me the real LA-life. (Read all about Dance Dorms here!)
(Hi, this is Mathilde, can I jump in here and say: HAHA WHAT "REAL LA LIFE"!!?… ok continue.)
After LA I moved to Stockholm to dance but after 6 months of not really getting where I wanted I started to look for contracts abroad. I got a contract in Mallorca, Spain, where I danced for two seasons (but that's another story) and after Mallorca it was time to become a dancer in INDIA.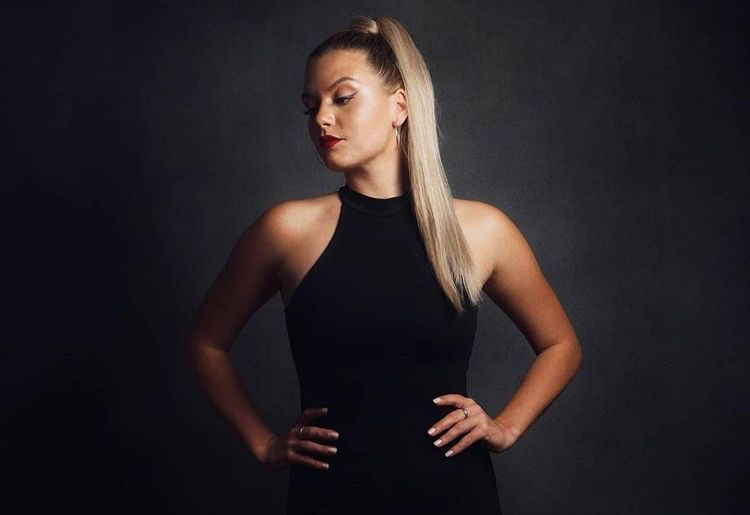 How did you end up as a dancer in India?
While in Mallorca I met this amazing dancer, Dominique, who told me about her work in India. I got hooked right away (and I have always wanted to travel to India) so she contacted her old manager and sent him my dance reel and resumé.
I got the job, we started planning my contract, and I was ready to go to Mumbai in January 2020.
Can you share some of the agencies/entertainment companies in India that dancers can contact?
In Mumbai there's a bunch of different agencies that you can be a part of. My manager was the owner of BM Entertainment (@bm_entertainment ) but there is also:
Octopus Entertainment
IG: @octopusentertainment
Shoot Source
www.shootsource.in
… and many others!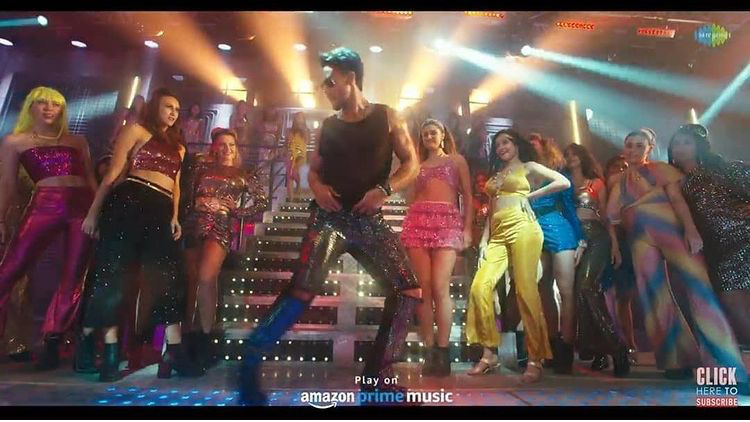 We have to talk about the boring stuff first – the VISA process, give it to us.
Omg what a journey… They say, you should apply 20 days before your leave (which is not many days at all) but pleeeaase apply earlier than that.
The application form itself is very easy. You fill out the forms online with a bunch of questions and information about your stay and work, then print it out and send it to the embassy together with your passport. The fee for the application is different for each country, in Sweden it was 1722 Swedish crowns = 169.10 Euros.
Yes, it sounds easy but I had sooo many problems… After not getting a response for long I called them and it turned out they didn't approve my visa.
(Also: read about how to get an american artist visa here!)
Got 99 problems and a VISA is one
Apparently the embassy had a bunch of extra holidays close to Christmas I didn't know of, so the travel date that I had written was way to close for them to process. So that's something worth looking up before you apply.
I applied again and traveled to Stockholm to be close to the embassy and ready to pick up my visa, book a flight and just go whenever it was ready. BUT after 5 days I got a message from the embassy saying that they just received my documents since it got lost in the mail(?!). A week later they called me again and told me that they wanted proof that I'd paid taxes in Sweden, so I sent even more documents and waited another week.
After not hearing anything I went to the office myself, asking where my visa was and they told me that they needed papers from my family as well to prove that we all live in Sweden (should not be nessecary). I gave them the documents and waited another week.
FINALLY I got the VISA and I ended up leaving on February 2nd instead of January 5th!
Arriving in India
I was picked up by my manager at the airport and went straight to the apartment where we lived 5 dancers together: an American, a Canadian, an English girl and an Australian. Super nice girls, and great dancers!
3 of them had been there maaany times before, signed to the same agency. In the apartment we stayed 2 in each room and one girl in the living room.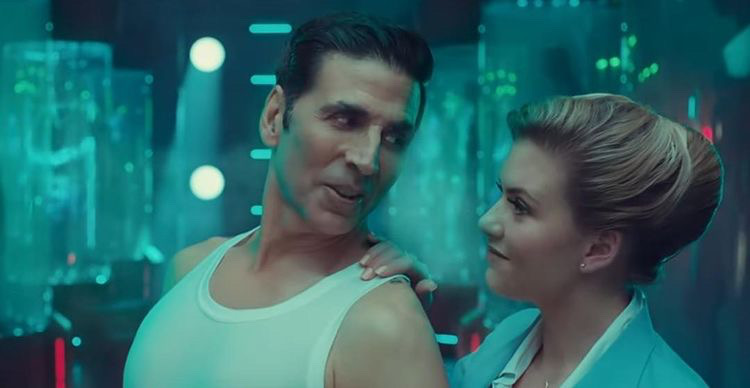 What is Mumbai like as a city?
Mumbai is a very interesting city and SO different from anything I have ever seen before. Compared to what I am used to as a priviliged, boring Swedish woman, it's a messy city, crowded with people and cars going everywhere, animals in the streets, and it's dusty and smelly.
I loved it though, it was something I've never experienced before and you get used to it so fast.
The food is the best, and I miss it so much, and other than that the people are just SO NICE!!! They are so lovely and caring.
The traffic is insane and the word "line" or "que" does not exist at all. Everyone speaks English (or at least a little bit), so you'll never have a hard time understanding one another. Everything is always written in both English and Hindi too, which I was so suprising to me!
Okay, back to the job – what are the contracts and the pay like as a dancer in India?
The way my company's contracts works is that if you go for 6 months they will pay VISA and flights, if you go for 4 months you pay 33% of those expenses and 3 months you pay 50%. I decided to do 4 months.
When you're on one of these contracts you pretty much sign up to do anything they need you to do, so you basically never know what type of performances or jobs you will do.
You're on a monthly salary, and in my contract at that time I got paid around 900 euros a month, sometimes a bit more. It doesn't matter if you work 7 days a week or one day – you'll get the same amount of money.
BUT – The cost of living is extremely low and cheap there (compared to Sweden and Spain where I've lived), so the salary is a good amount of money compared to the country you're working in. All accommondation and food is provided too.
I can't tell you how many days a week we were working or how many hours a week, since it was different every week. You never knew what the next couple of days would look like, the type of gigs you would do or when you would have a day off.
I have done some of the most amazing jobs but also some jobs where I found myself thinking: "why am I doing this"?.
(Read "Ever wondered how much professional dancers make?" here!)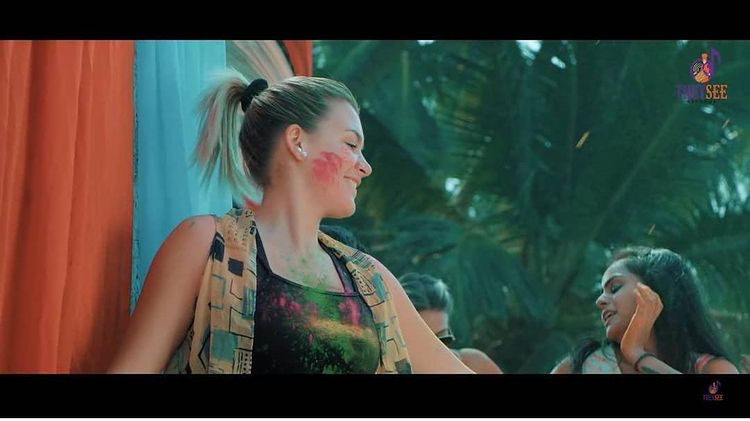 What kinds of jobs did you do as a dancer in India?
My first job was at a wedding. We flew to Chennai, a city in the South of India and had rehearsals probably 4 days before the wedding performance. We were about 20 dancers, the choreography was great, we stayed in a beautiful hotel, were transported back and forth between rehearsals and the venue – and the venue was incredible!
I have done great music videos with huge productions and up to 50 dancers included, danced behind some of Indias top actors/artists and even got to act in a commercial together with one of India's most famous actors.
On the big jobs they make you feel like an actual superstar. You get anything you want, they see and hear you, they do your hair and makeup, and you're basically just treated like a queen, which is amazing. It's different from what we're often used to on many dance jobs, where the dancers are last in line.
You will travel around a lot. We did most of the shoots and productions in either Mumbai, New Dehli or Chennai so you often have to fly (yes, the company pays). Rehearsals were also all in different places depending on the job.
As a dancer in India – which dance styles are requried? How do we prepare?
The dance styles were different from job to job. Mostly we did commercial styles with a touch of Bollywood (I've never done Bollywood before so I's totally fine if you haven't, just go with it) but be prepared to maybe jump in and have to do some ballet or Spanish flamenco.
BUT like I said earlier, I've also done some very questionable jobs. The days are long and you don't have anything to say.. as long as they don't keep you rehearsing for longer that 13 hours they don't have to pay you extra or anything. Also it doesn't matter if you have been rehearsing or shooting for a job until 11pm – there might be a new job the next day at 6 AM. You just have to get up and do it.
Questionable jobs? The human table and the not-so-glam jobs
I have been performing as a human table (oh yes, you read it right… a table) where I was handing out juice bottles.
I have been standing at weddings just waving and saying welcome to guests, and I have been dressed as a sexy sailor trying to get the dance floor started at a birthday party.
There will for sure be a bunch of jobs where you'll go through a little identity crisis, trying to figure out if you should continue being a dancer or not. But you need to take the bad with the good!
And important: There's no structure or communication on set – if they say have a break 10 min it might as well be 2 hours. If they say that they will finish shooting at 4pm it might as well be 8pm. Just go with the flow.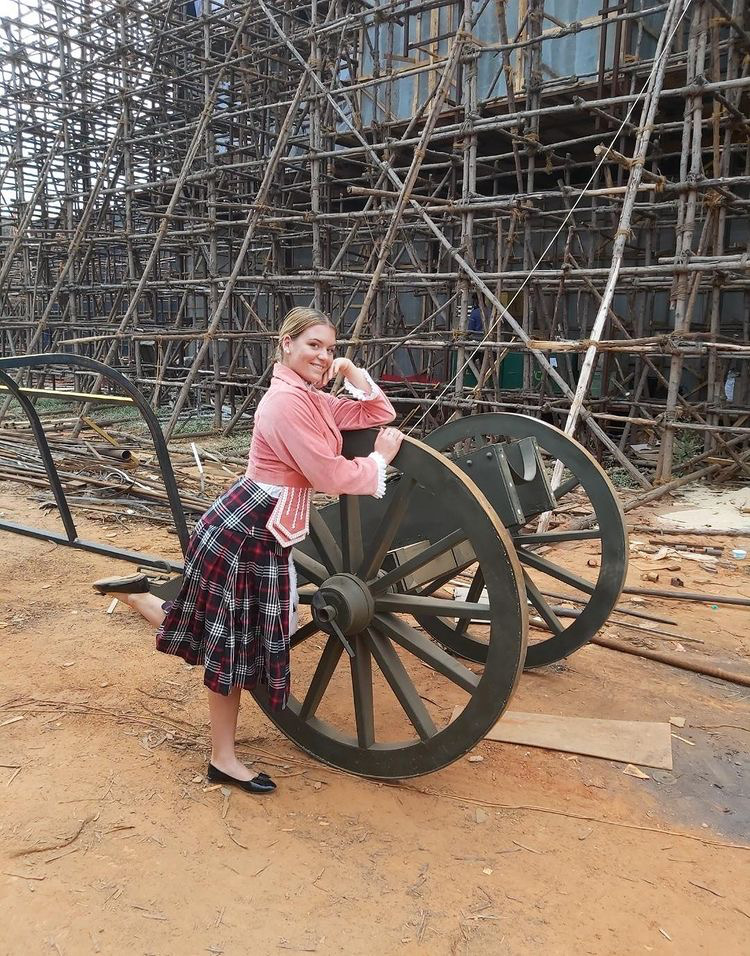 Socially – did you ever feel lonely, is it easy to make friends – basically, should we be concerned?
So some of the jobs I did together with the other 4 girls from my company, while they split us on other jobs. Sometimes I did jobs by myself.
But you're never "alone", since you get to work with dancers from other agencies, so you get close with them as well.
On our days off we usually had dinner, went to the beach or a bar with the dancers from the other agencies which was really nice.
The managers are very caring and I wouldn't call it "a curfew" but there were some rules about what to do and not to do. We were not allowed to stay out in the middle of the night without informing the manager and letting him know where we were going and with whom.
I never felt like it was controlling though, only safe and nice!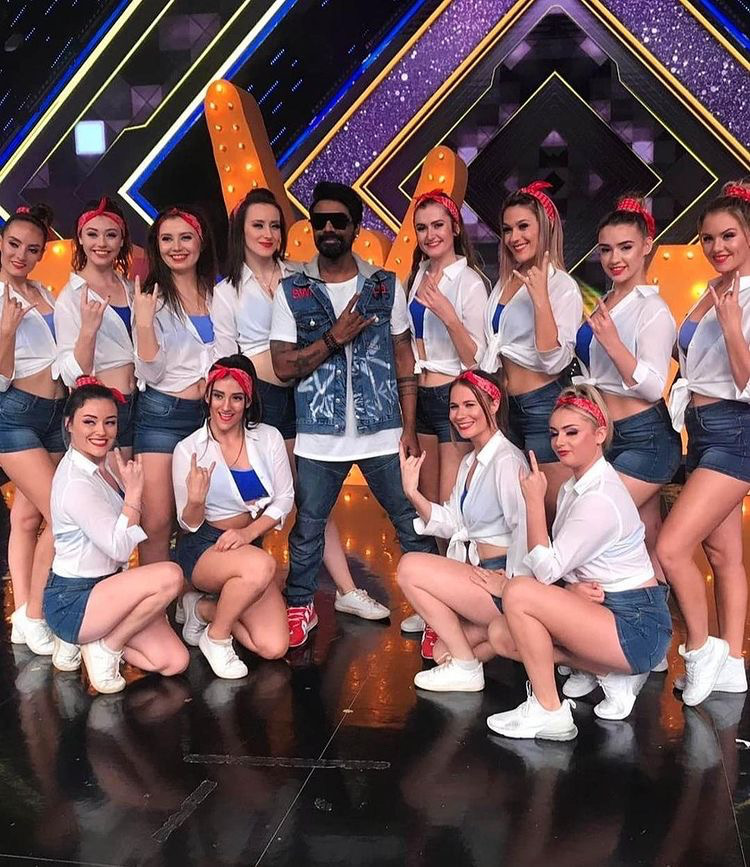 The travel part – did you get to explore India at all?
Even though we didn't have that much time to travel around in our free time, I do feel like I got to see a lot of the Indian culture, the people and the environment.
I am so happy that we did jobs in other cities so that made me see different sides of India and different areas.
Is it possible to go and work as a dancer in India without an agency?
It's definitely possible to work as a freelancer in India but from what I've heard It's very difficult. Most of the production companies hire people from the agencies because they trust the agencies, so as a freelancer you really need to make a name for yourself in the Bollywood industry to make it work, which is obviously doable, but takes time.
Finish this sentence: Working as a dancer in India is NOT for you if….
… you want structure, if you are a planning-person, if you want to earn and save lots of money, if you refuse to work many hours and potentially do some jobs you don't necessarily love every once in a while.
And then finish THIS sentence: Working as a dancer in India IS for you if…
… you want an adventure, want to see the most interesting places and meet incredible people, get to work on HUGE Bollywood productions, get more experience in the dance industry and more experience in new dance styles. AND it's definitely for you if you want to eat amazing food.
Would you reccommend dancing in India to other dancers?
So in the end I had to go home because of freaking COVID… So I ended up only being there for two months but for real – it was the most exciting journey I have ever been on, and I am so proud of myself for going.
I do recommend anyone who just feels a tiny bit interested to just GO as soon as corona is over.
I've seen and learned about filmmaking, big productions and the Bollywood Industry, I have learned how to stand up for myself and be straight forward (you need to be a bit tough sometimes!), I got an even better work ethic that I had before, and gained such a big interest and respect for the Bollywood Industry. The country itself made me realize how extremely comfortable and privileged I am as a white, Swedish woman.
Follow Niki's journey on Instagram here and sign up for the FREE newsletter below to stay up-to-date with new blog post!