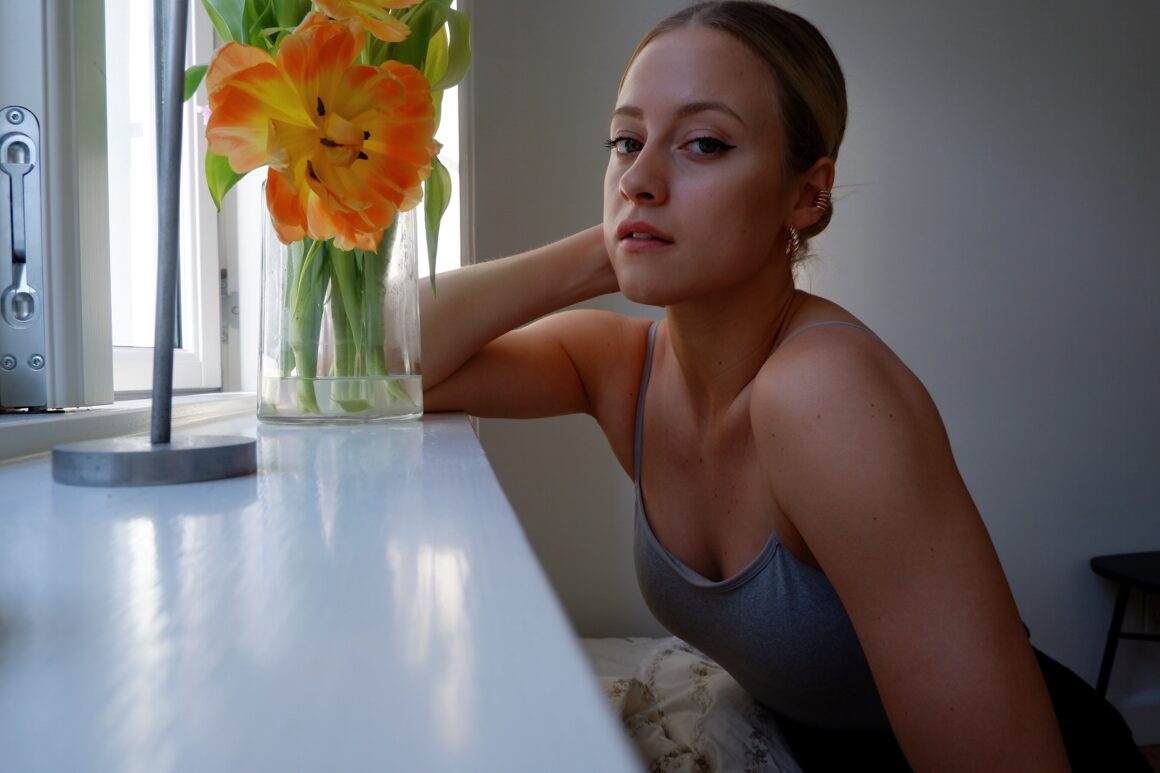 20 things to do when feeling down – and no, it's not yoga
If you didn't lose your job in 2020, if your financial situation is fine (Amazon I'm looking at you), if you didn't lose a relative because of covid, if you still have your home and your sanity – wonderful!
But if any of those things did happen to you, if you're feeling down and if you barely can get out of bed in the morning – you're not alone.
I'm not gonna be the one to tell you not to worry, not to overthink, not to be sad, not to listen to Adele's 25 album (because let's be honest that album slaps), and I will not even with a gun pointed to my head tell you to stop rolling up in a blanket like a cute armadillo at 3PM on a Monday.
But since I am feeling extremely sad at the moment as well, I'd like to share 20 things I like to do when I'm going through it. Not to force the sadness to go away, but to find some sort of comfort in a tough situation.
(If you want, you can watch my latest mental health vlog right here)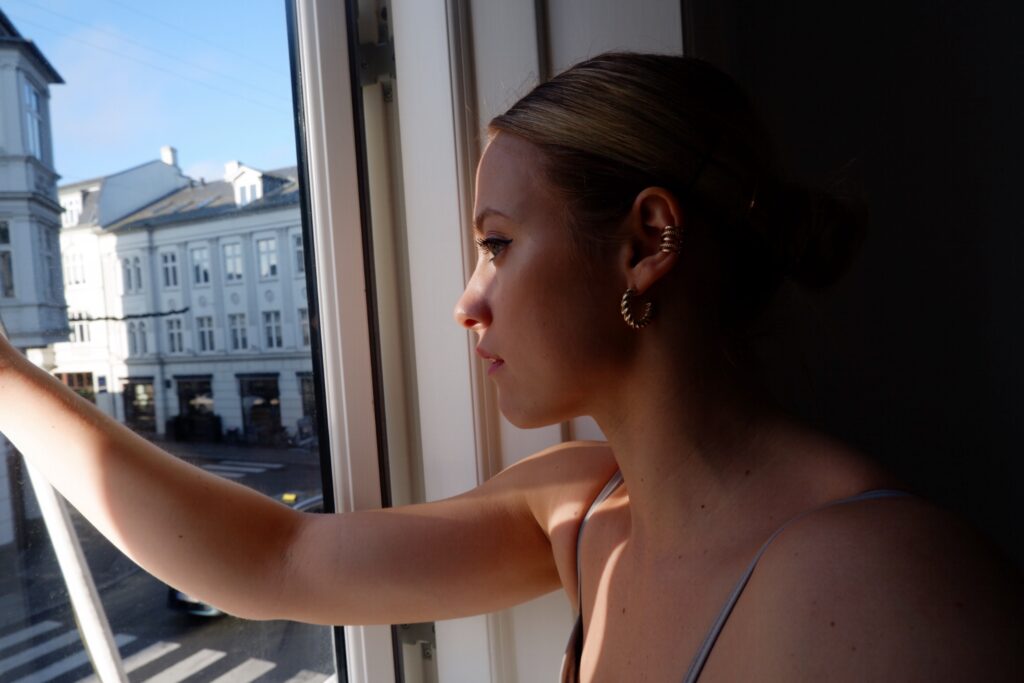 1.Voice messages
If you're too overwhelmed to to see or call someone, that's okay. Try to voice message your friends instead. Hearing someones voice is very different from texting, and also you don't have to reply right away.
If your friends live in different time zones like mine do, it can take time and energy to schedule a call, so voice messages solves that issue too.
2. Buy yourself flowers
I've done this quite a lot lately.
3. Light candles
It's getting dark really early at the moment, which definitely doesn't helps when you're a little moody. You don't have to buy the fancy blogger-candles that smell like unicorns and birthday cake to spark some joy and coziness at home. Regular candles will do. Here's my fanciest one though: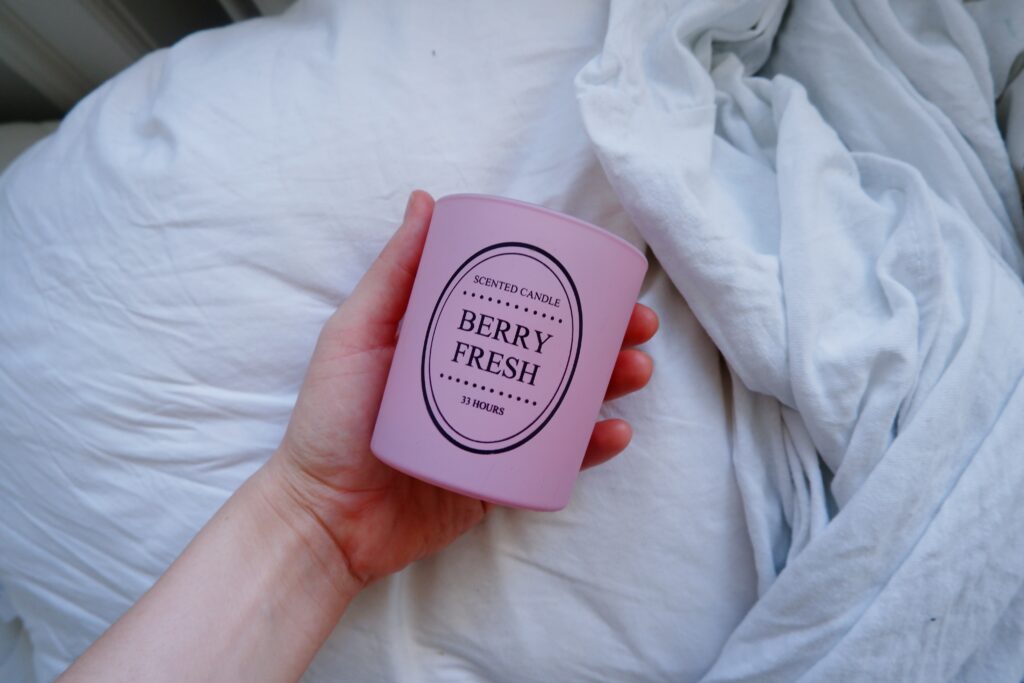 4. I don't skip meals
I actually try to do the opposite. I try to make a big deal out of each meal. It's different for all of us how we react when we're feeling down, some eat constantly and others lose appetite. Both is okay and normal. But we all know that what we put in our bodies directly affects how we feel, so it can be helpful to your mental health to put good things in your body.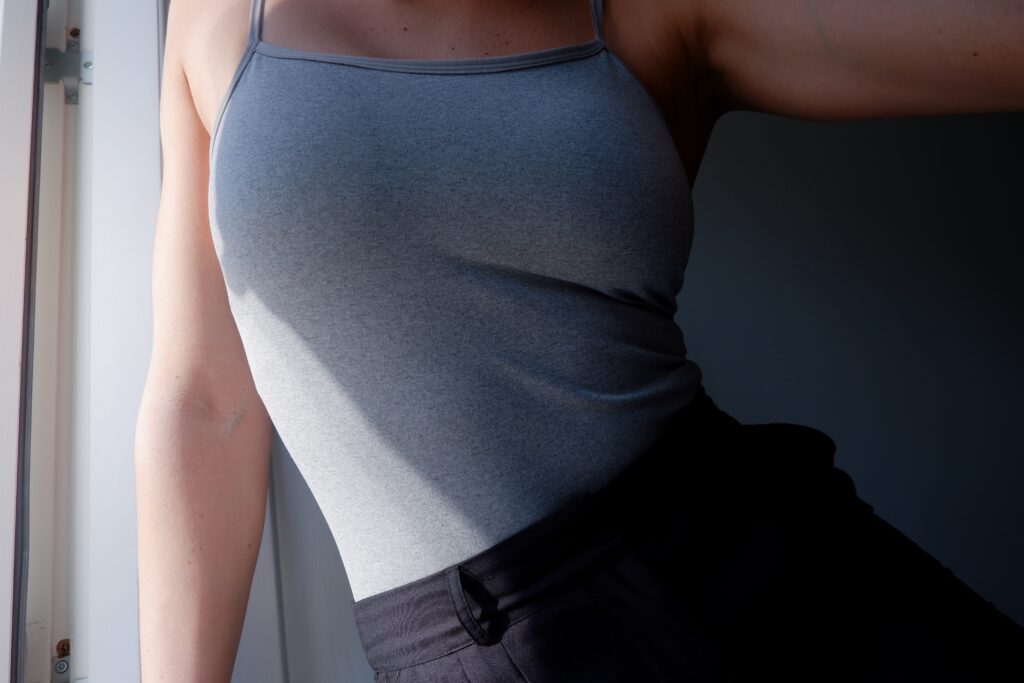 5. Skin care routine
I take the longest hot showers, use my coconut bodyscrub, I exfoliate, hydrate, moistorize, use hairmasks, face masks, eat hair vitamins, shave, paint my nails etc. etc. etc. Taking care of yourself physically will definitely calm you down and make you relax a little more.
6. Decorate, organize, move furniture around
If you're anything like me and love to feel accomplished, but you're too overwhelmed to take on huge projects, this one is for you. Do small things like: Change your sheets or buy new sheets, make your bed comfy and cute. Look for inspiration on Pinterest, get some plants, cute lighting, posters for the walls, clean out the fridge, go through your old makeup (get ready to get distracted), paint your room, move your furniture around and listen to your favorite playlist while doing so! Make a little cute nest you enjoy spending time in.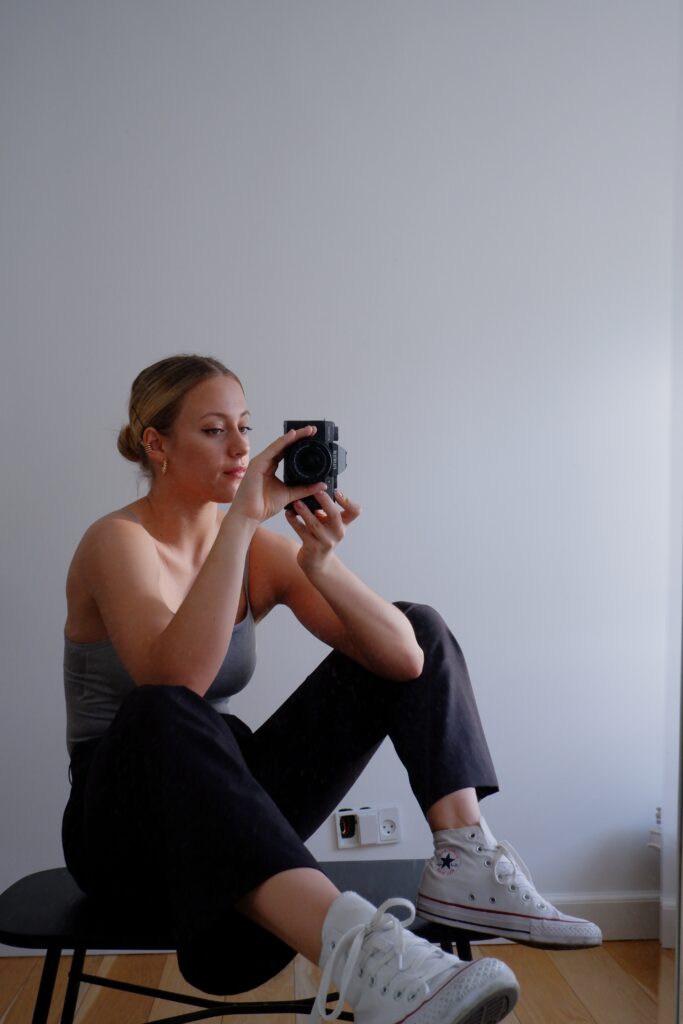 7. Switch up your playlist
If you're only listening to sad and moody music, try to play music that is more uplifting. Don't get me wrong – I'm on #TeamUglyCry and I'd blast Adele, Celine Dion and James Bay all day every day, but sometimes you gotta switch it up.
If you don't have any ideas, try to search for random "Road Trip Music", "Acoustic feel good", "hits from 2000" or anything like that, I'm positive you will get excited.
Instead of looking for music that matches your current mood, try to play music that will get you in a happier mood.
8. Podcasts
I'll make another post about my favorite podcasts soon, but cutting your own negative thoughts off by listening to a podcast that makes you laugh, excites you with stories, enlightens you with news, fun facts, gossip, comedy etc. is definitely a mood booster.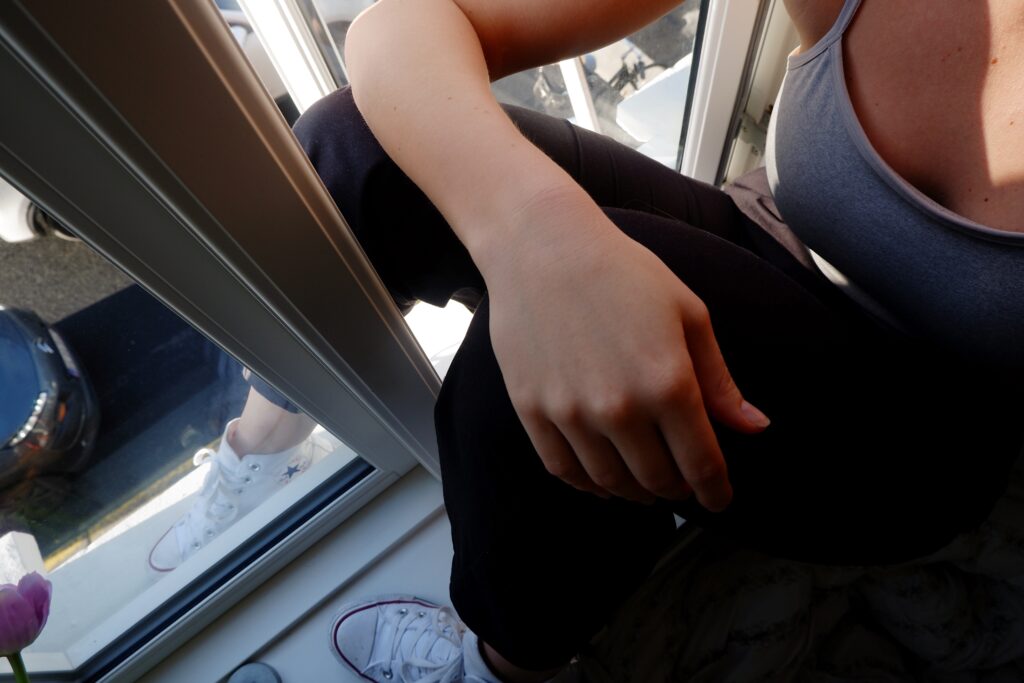 9. Buy some speakers
BLAST what you're listening to. Blast a podcast, BLAST music out loud. If you tend to always wear headphones, you can easily feel very isolated by physically being in your own little bubble. I can't explain why, but try to use your speaker instead next time. And yea, this one is for people who don't have sensitive roommates or thin walls.
10. Sleep without the curtains down
A dark room will make you sleep longer, but waking up naturally with the sunlight can be good for us too. Especially if you're feeling sad and tend to sleep in.
Don't worry, in the winter time you won't wake up at a 4 AM sunrise anyway. If you live on Times Square with a thousand lights shining straight into your eye balls, this one is not for you. Otherwise, try it out!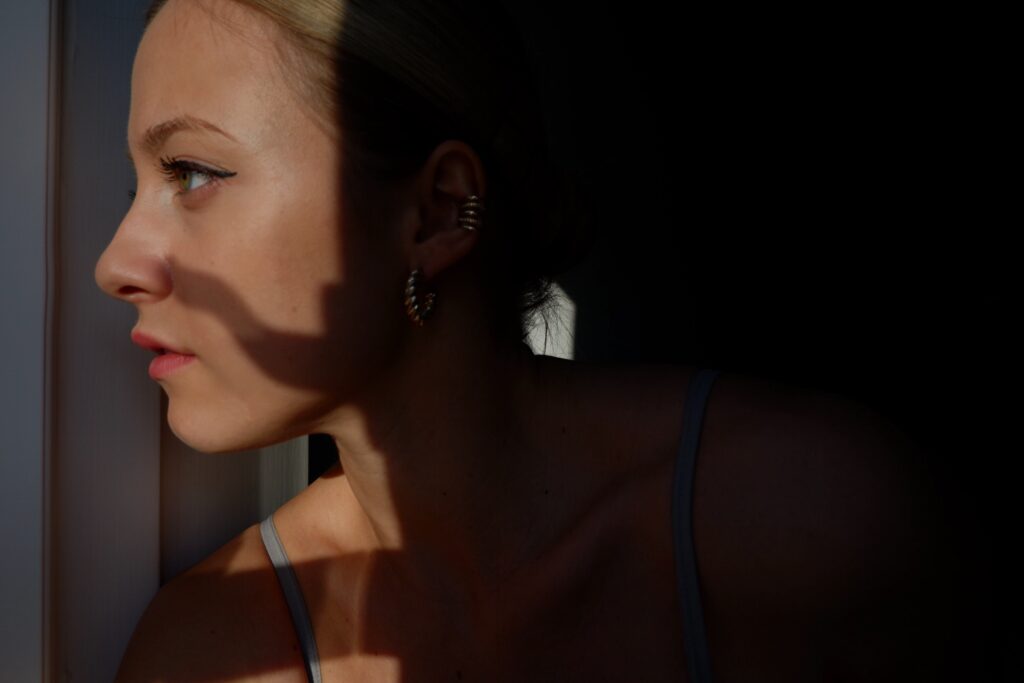 11. Background noise
This one is especially for people who lives alone. I like to put on fun shows like New Girl, How I Met Your Mother, Friends, Modern Family or Working Moms as background noise.
It makes an apartment feel less lonely, when there are conversations happening in the background.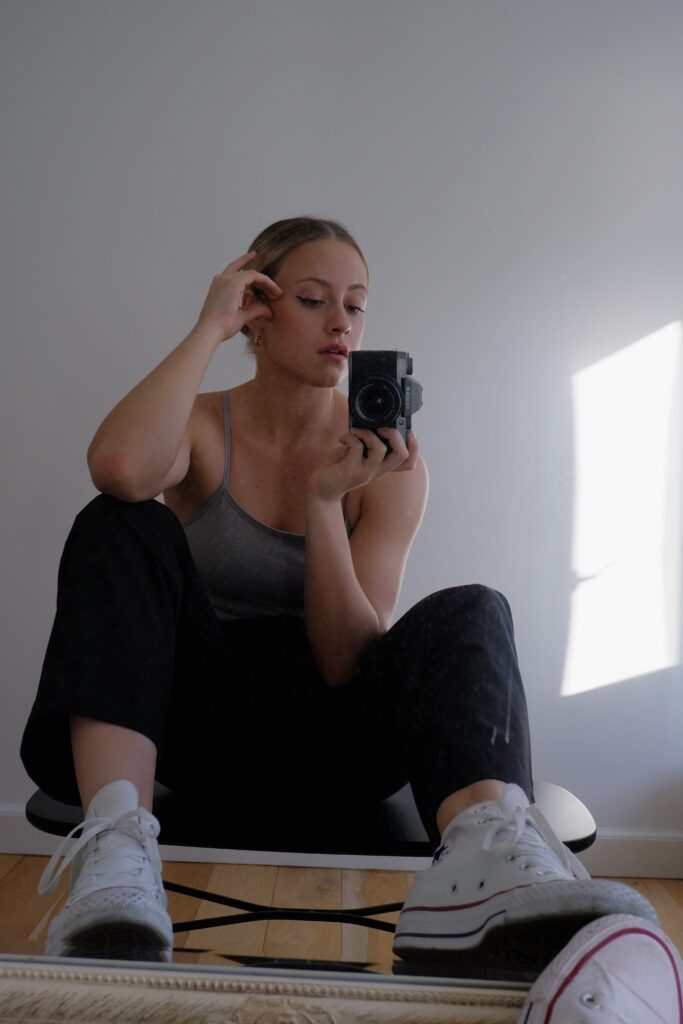 12. Exercise
Extra fries? No, e-x-e-r-c-i-s-e. If you're usually very active, you're going to feel even worse when your body doesn't get those endorphons in. And a simple walk is fine! Anything more than that is great.
I once did a full zumba class in my living room, and I was literally laughing out loud by myself, because I felt ridiculous, but it was so fun. There are LOTS of free videos on YouTube!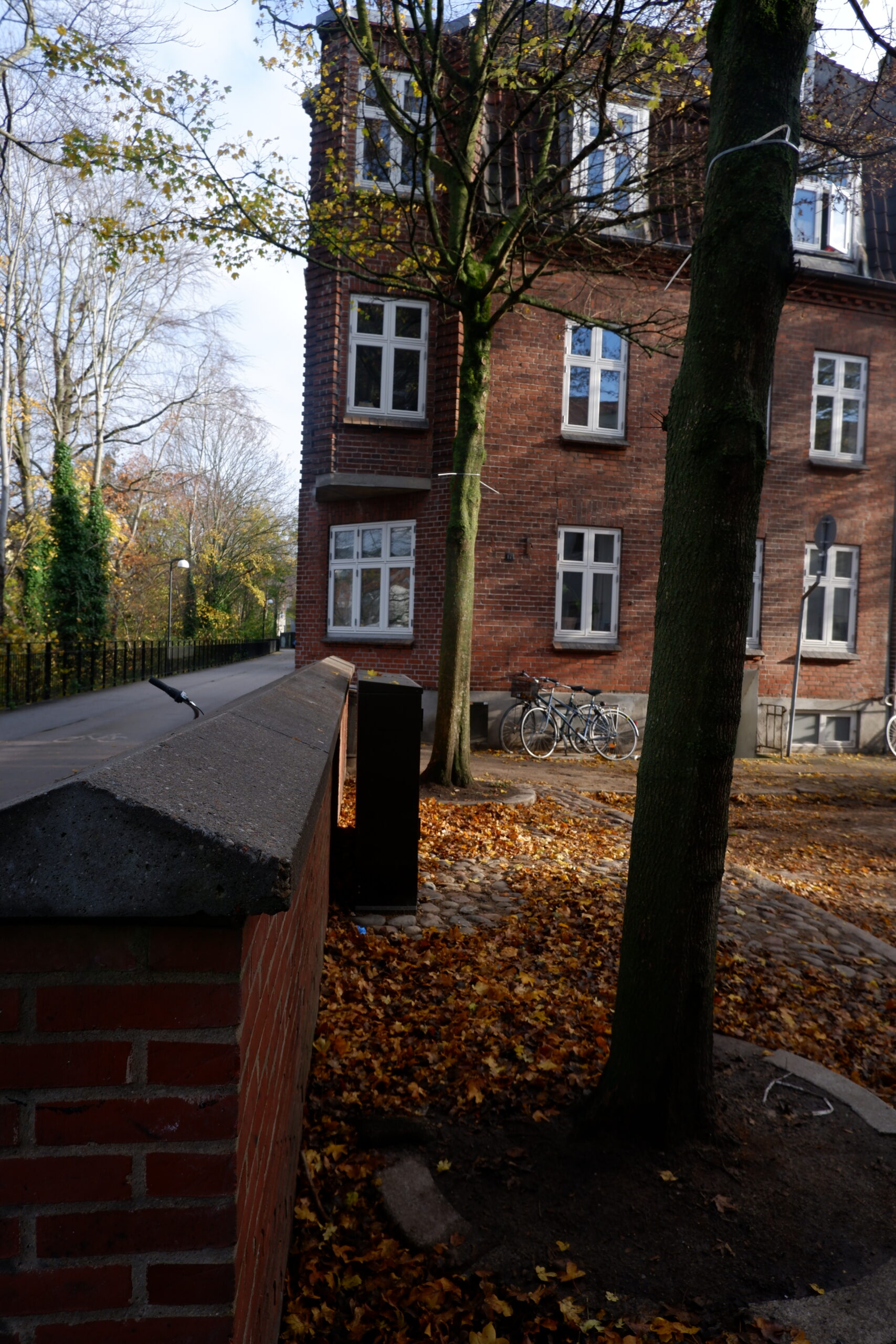 13. Don't inspire, get inspired
Instead of forcing myself to choreograph, make something amazing or write anything spectacular when I'm feeling low, I try to get inspired instead. I try to acknowledge, hey, right now I'm the one who's drained, so let me take other people's art in. Let me find advice, instead of giving advice.
I watch vlogs from creators who are down-to-eart, listen to music, podcast's, watch dance videos, movies, read poems.. all without the pressure of having to create something.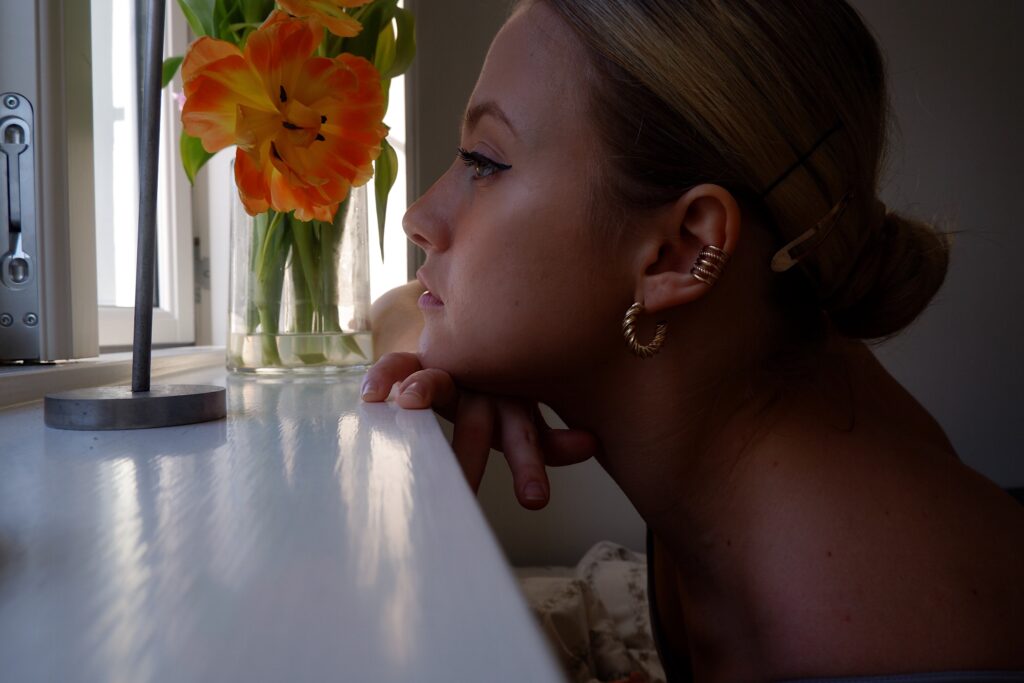 14. Pinterest dreaming
Reading poetry, quotes, looking at photographs and art on Pinterest, is my 2020 version of going to a museum, I think. Pinterest really inspires me and I love making mood boards. You can create a board of places you want to travel in the future, fun DIY projects, different workouts, knitting inspiration, home decor ideas, a theme party… Pinterest has it ALL!
Social media is to me a dangerous place when I'm feeling down, since we all know how easily you start comparing yourself to others. Therefore Pinterest is way better, since it's more like a search engine than a classic SoMe platform.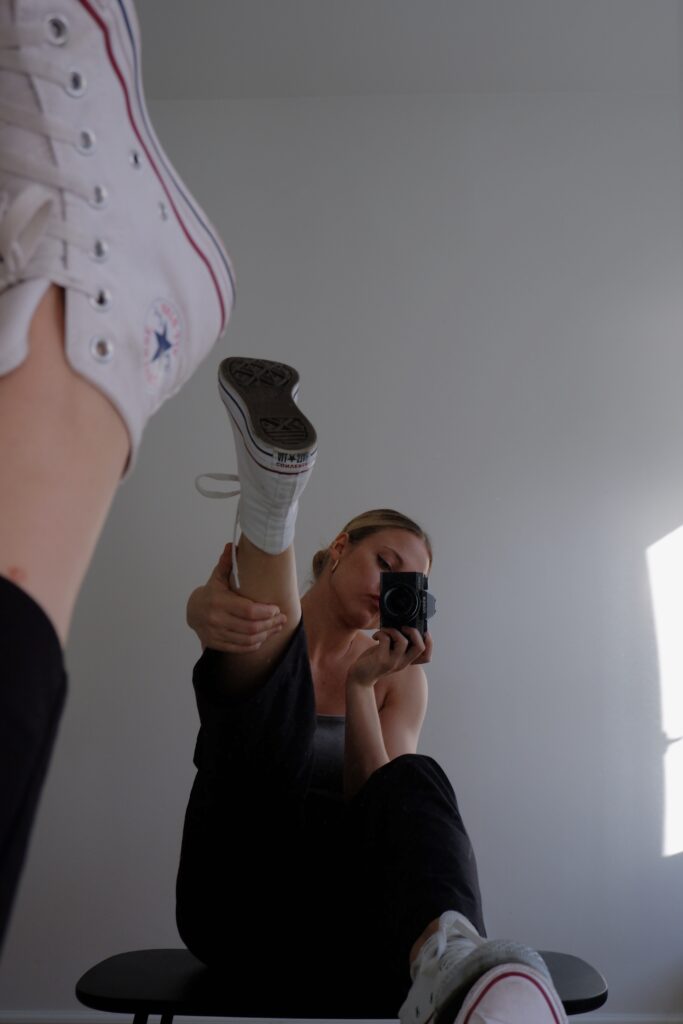 15. Go on a trip alone
It doesn't have to be an exotic trip to South Africa. It can be a day-trip to a city close to yours. If you've been staring at the same 4 walls for three months, changing the scenery can change how you feel.
I went to Milan a couple of weeks back – you can watch my vlog from the trip here or read about why you should solo travel at least once in you life right here!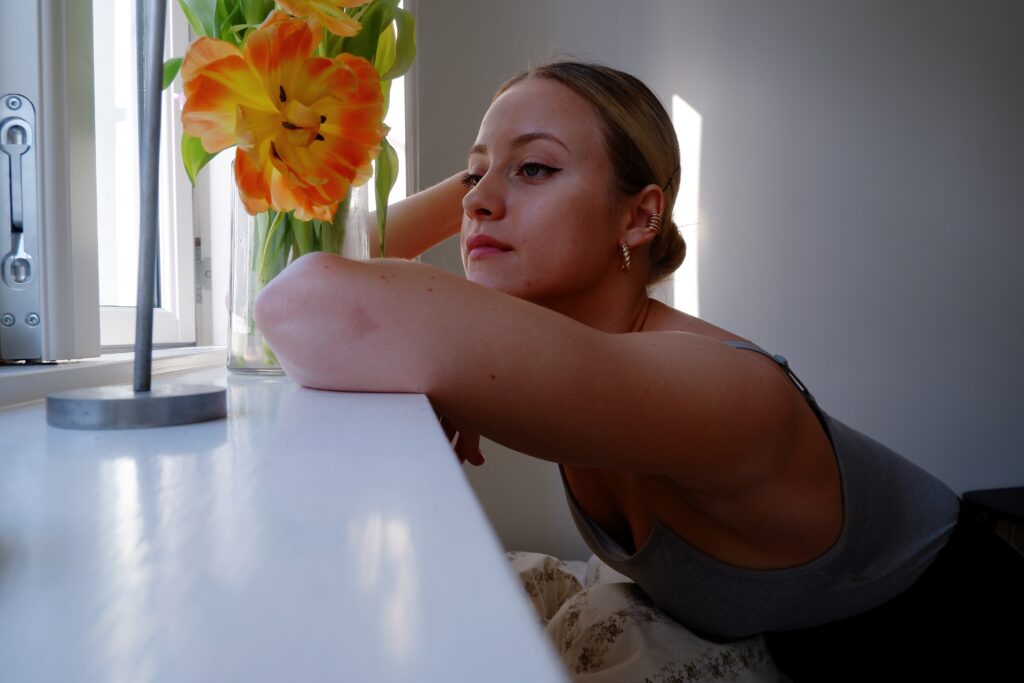 16. Talk to someone older than you
Whether it's an older sister, a mentor, a teacher, a parent, a family member or a coworker, it can sometimes give you another perspective on your situation. Not always, but sometimes it helps talking to someone who obviously doesn't know what it's like to be you, but who's been your age.
17. Relocate during the day
I can sit and work from my bed if I want, but going to a café to write on days where I have the energy is much better. It makes you feel more sane that you don't stay in one place the whole day.
If you're in lockdown and can't go to a café, you can still do it in your own home. Try to avoid doing everything from your bed.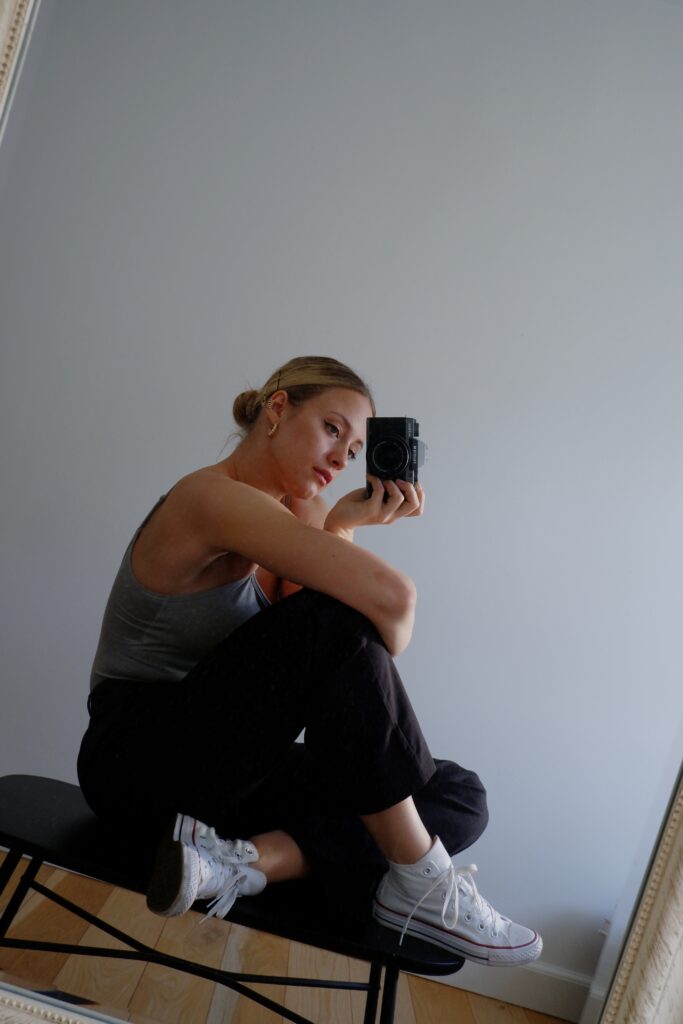 18. Keep one healthy habit
Last year I almost got booked on a really big dance job, but ended up not booking it. I was very sad and listened to a podcast with the message: "When you're super sad, just focus on ONE healthy habit".
I chose working out. So even though I went full armadillo and stayed in bed, I still committed to just that one healthy task every day.
When you decide to stick to just one healthy task, you don't have to be upset and yell at yourself for not doing the other things. It helps me to not be so hard on myself.
A healthy habit could be: go for a walk, call one person every day, work out, stretch every morning, journal, eat a healthy breakfast, listen to a mental health podcast every day, commit to drinking 5 glasses of water every day, read for 20 minutes every day.. whatever it is that will help you avoid falling so deep down in a hole that it will be even harder to come back.
19. Put on make-up and real human clothes
There can be something therapeutic in sitting there all concentrated and making an effort in the morning with your makeup. It can make you feel better, and you won't look yourself in the mirror like: wow, you look depressed, but maybe you'll think: HEY, WHO IS THAT PRETTY WOMAN IN THE MIRROR WITH THE LONG FAKE LASHES.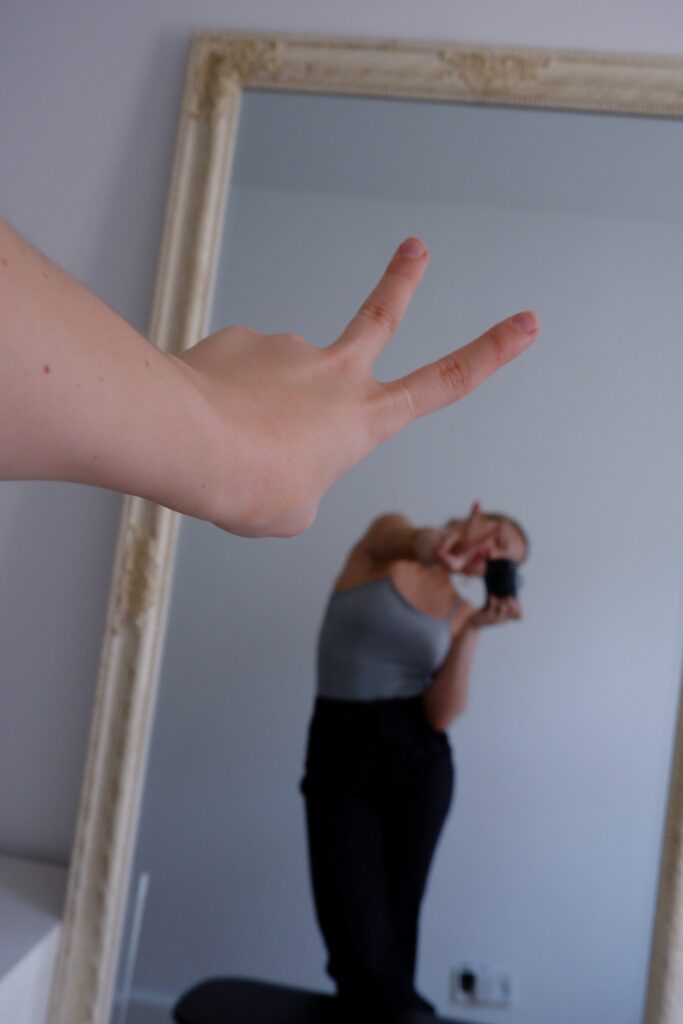 20. Stretch
I swore yoga wouldn't be on the list, and it isn't! But stretching is! I'm not saying DROP IN THE SPLITS. Just a little stretch. I love laying on my back in my bed with a leg to each side in the splits and let gravity do the work while I just relax.
Stretching my neck and shoulders and following a little 10 min stretching video on YouTube in the morning when I have the energy to do so, surely helps feeling better in this 5'8 ft. long body.
You got this <3
Join the Facebook Group for new updates on posts or DM me on Instagram. If you have any ideas on how to comfort yourself, I'd love your advice. We're in this together 🙂