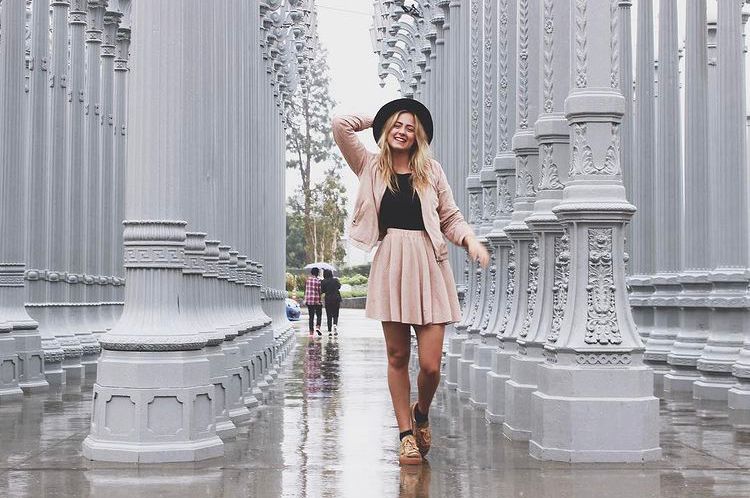 12 "regular jobs" I've worked outside of dance and why
There is absolutely no shame in working a side job at any point or time in your life. Of course the main goal is to do what makes you happy every single day, but if a side job can provide some sort of financial security so you can go follow your dreams, then what's the problem?
Whether you're a dancer, actor, singer, performer or a freelancer of any kind – this is for you. I know it looks like everyone is living their best Kardashian-life on Instagram, but the real world looks differently.
Have I worked a side job? Of course! Plenty! Up until I moved to the States in 2018 I've had lots of different jobs outside of dance.
Since you're here, I'm pretty sure you'll like these two post too
"Ever wondered how much professional dancers make" read here
and
"How to save money as a dancer – 24 easy ways!" read here
The dance jobs I've worked
This is not gonna be me going through my resumé, but you're more than welcome to check out my show reel here.
But to make a long story short, I finished a dance education program in Copenhagen, taught a L-O-T of classes since I was 16 years old, worked jobs like X Factor and Denmark Got Talent and then.. I left.
Toured in China with different artist like Jane Zhang, did Chinas Next Topmodel, Chinese X Factor, an X Factor tour, went to Paris for a little and finally got my O1-B visa in the US (Read How To Get An Artist Visa here!)
I signed to MSA Agency in LA, assisted a choreographer on a Netflix movie, the FOX show "Call Me Kat", Soul Train Awards in NYC and a bunch of other stuff, worked with KeKe Palmer, Apple Music, Gucci for their Spring Commercial, Just Dance Ubisoft, Grammys afterparty, superbowl preshow .. it's been so fun.
I eventually started an Online Program for Danish dancers that I am so grateful for an excited about and it's currently running on it's 14th season which is insane!
I haven't booked a job with your favorite A-list celebrity (yet lol), but I've worked consistently for many many years around the whole world, and it's a never-ending journey I'm extremely happy about. But. Even if you book a huge dance job – you'll still go back to unemployment when that job ends. Cue side hustles!
(Read 16 things I wish I knew about freelancing before I started here!)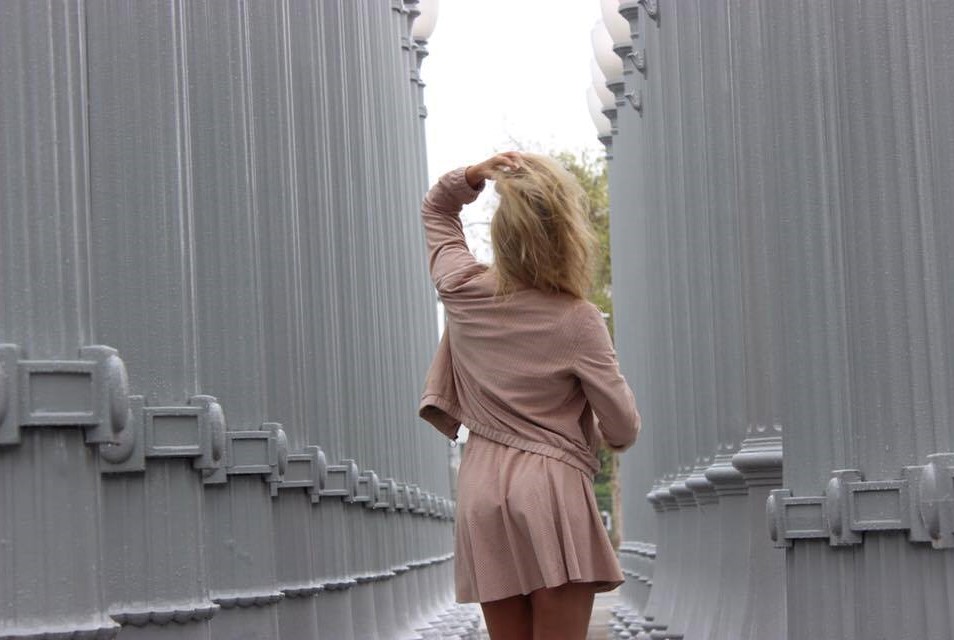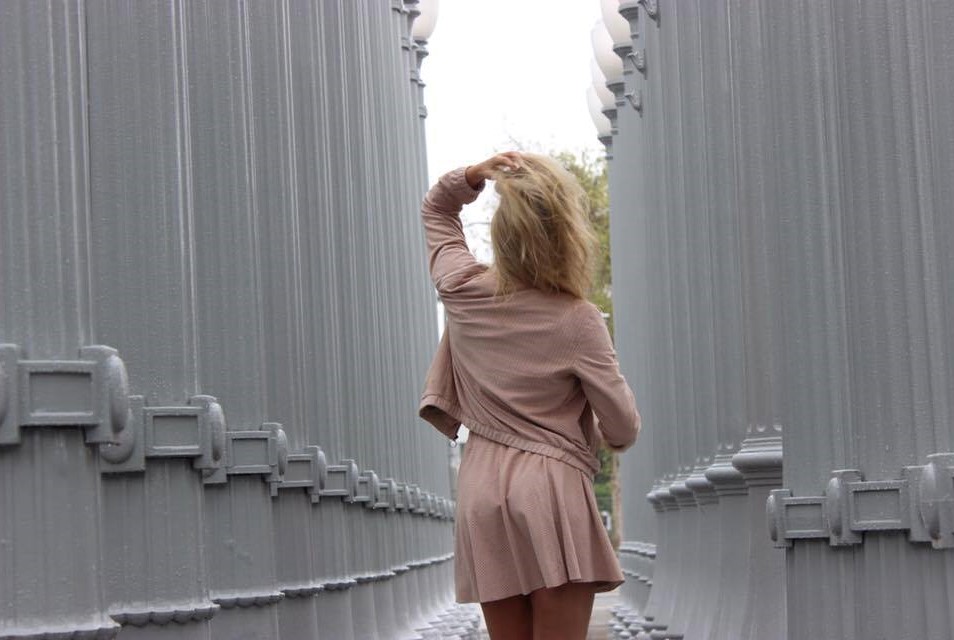 The list of side jobs I've worked in my life!
I had my first job as a dance teacher in 2013 I think, one year I taught 12 classes a week, but next to teaching and working as a dancer, these are the "regular" jobs I've worked in different seasons of my life:
Movie Theatre
My VERY first job that I was working while I was 16 and still in school.
Ice Cream shop
My best friend at the time and I saved up money in order to move to Copenhagen for a 1-year Hip Hop Program by selling Ice Cream every single day in a forest during the summer break after graduating.
Kindergarden & Daycare
Moved to Copenhagen and started a 1-year program, and absolutely hated everything about it for so many reasons that you can read about here. Basically we paid $10,000 each, left the program after two weeks and didn't get our money back. But I now had to come up wtih an additional $5,000 for another dance program. Therefore I started worked in a Kindergarden on the side in Copenhagen.
Exam guard
When I lived in Copenhagen I was hired to walk around at exams and basically just make sure that the students weren't cheating. Never felt that powerful in my entire life. Just kidding, but it was the easiest job. You literally just stand there for 3-5 hours and give the students the: "I'm watching you" side eye.
Babysitting
This is a GREAT one for any artist! Babysitting jobs are usually kinda flexible, which is necessary if you're looking for some extra cash. Also it's not physically exhausting, so your body can rest.

The Milk Factory
N-E-V-E-R A-G-A-I-N. I came back from China and had to save up $10k for my American Artist visa, and the fastest way to do that was by working 12 hour night shifts in a Milk Factory. Yea. I've never worked that hard in my entire life. Lots of tears, looots of tears, let me tell you.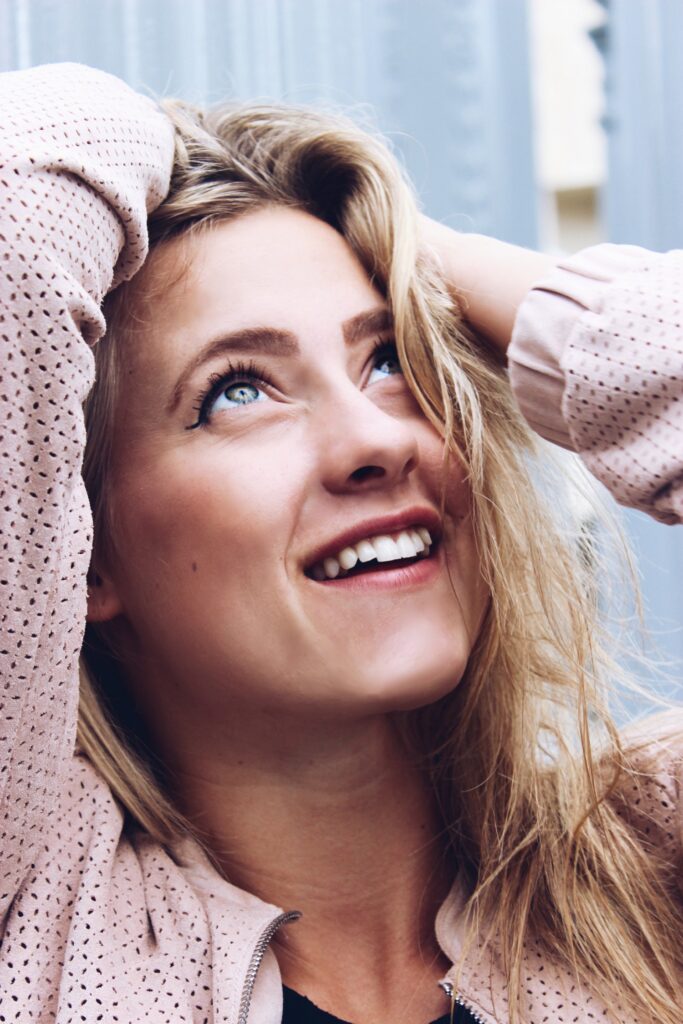 Clothing store
While saving up for my American Visa I also worked in a clothing store in Aarhus in Denmark for a few months. I didn't know anything about fashion, so I definitely had to bullsh*t everything. I think I ended up being alright at it! I mean, at least the boujee housewives bought their boujee housewife clothes from me.
Cleaning
There are lots of pages online where you can sign up and get hired to literally just clean people's houses. I did that for a hot second as well. To make money for my move to the US. It's also not that hard, I mean yes it's cleaning and who likes cleaning, but you can listen to your favorite podcast while doing it. And hey – it can be a workout too!
Event-girl
Did I LOVE standing in the smallest bar in this small city where I grew up in a tight gold dress and sell alcohol to drunk men? Uhm no, sweetie, I didn't. And I'm not much of a night-person, but you gotta do, what you gotta do. This was money for the VISA as well. It was easy though, but WOW people are annoying when they're drunk.
IIHF: World Championship in Hockey
This was a fun one! And a random one. I don't remember how I got this job back in 2018, but again: I was saving up for my VISA and this job ended up being my favorite of all the side jobs. Major sporting events are just always a good time.

We worked 10-hour days in the big arena, but the job requirements were pretty simple: just stand in the VIP lounge and sky boxes and deal with the cool people (who I obviously didn't know who were since I know absolutely NOTHING about hockey), but we had a lot of fun.
Writing content for studios
I've written SO MUCH content for dance studios in Denmark. Flyers, e-mails, social media posts for classes, competitions and dance tournaments. It's fun, relatively easy and most of all not physically exhausting since I have a lot of experience with the things I write about!
The Danish Market Analysis
During the pandemic the entertainment industry was bleeding and I moved back to Denmark. While I was living in Denmark I still had to pay rent for the apartment back in LA, so I had to find a way to be able to do that. I haven't been on unemployment ever in my life.

At this job I was sitting in an office and mainly just calling journalists, politicians, tech people and lots of CEO's/CFO'S (and the rest of the cool buizz-people) and do 1 hour interviews for Google about data security and tech companies. Actually, I didn't mind that job, since the topics were relevant and interesting, and it was nice to have a reason to get up and get dressed during the pandemic.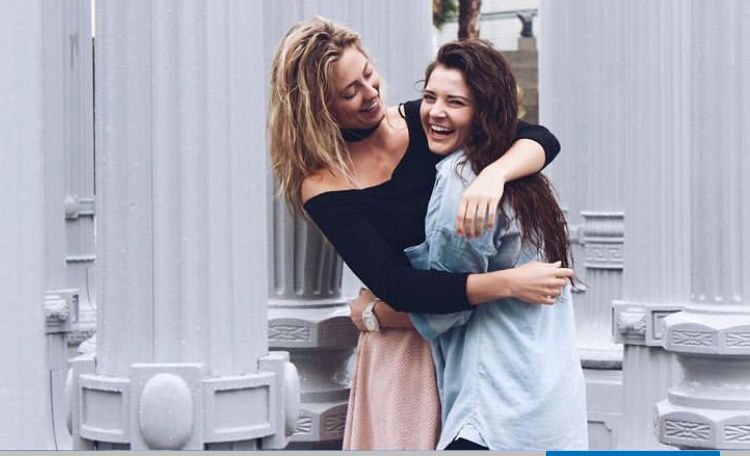 A reminder: It's cool to work a side job
This is not something I am saying to boost your ego (or my own ego), I am being dead serious.
How is it NOT cool to want something so bad that you're willing to work a job you don't love to make it work?

How is it NOT cool to have financial freedom?

How is NOT cool to better your financial situation so you can invest more in your art and passion? (Buy more classes, sign up for casting sites, invest in good quality headshots, invest in a private class etc.)

How is it NOT cool to not rely on your parents or partner, but make your own money?
What side jobs taught me about dance
Working these 12 different "non-dance jobs" have seriously taught me at least as much about myself, who I am and what I want in life as dance has. It has taught me discipline, not to give up, "if there's a will there's a way" and honestly it's made me appreciate dance so much more. You don't take things for granted if you really worked hard for it.
All the money I've ever made through my dance jobs or through my side jobs has always been re-invested into dance, traveling for dance, dance classes and dance education..
Trust me, if I didn't care about dance as much, I would never have worked 12 hour night shifts in a milk factory. Ever, ever, ever. If you have a dream – please go out there and do the things you need to do to make it happen. Your future self will thank you for the side job you work.
PS: If social media is your thing and you want SoMe as a side job, read "10 tips for dancers wanting to build a better social media presence" with dance coach Sheina Raskin here!
xoxo
Come say hi on Instagram @mathilde.veje or join the e-mail list below to get the FREE goal setting guide and lots of exclusive posts!